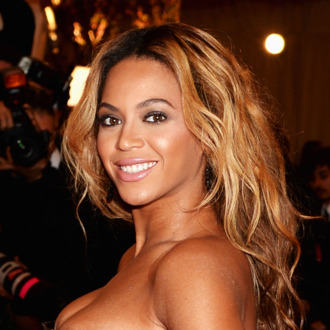 She's a growwwwn woman.
Photo: Dimitrios Kambouris/2013 Getty Images
"Grown Woman" has been floating around since Beyoncé's Pepsi ad launched, and it's become a staple of her Mrs. Carter Show World Tour. Now there's an alleged leak of the actual song, and listening to it is a lot more fun than watching shaky concert videos or soda commercials. Produced by Timbaland and co-written by The-Dream, "Grown Woman" is probably the lead single of Beyoncé's still-untitled, release date-less fifth album. Lyrically, it's a less grandiose continuation of "Run the World (Girls)" — it's also impossible to hear "bitches, I run this" without thinking of non-single "Bow Down" — but the beat certainly feels like new territory for Bey. While listening on repeat, feel free to imagine Beyoncé clicking "upload" right as she closes out of a pregnancy rumor post, looking over at Jay-Z and slyly quoting Don Draper/Peggy Olson: "If you don't like what they're saying, change the conversation."
Update: stream it here.