If you missed the three-hour-long televised concert known as the Billboard Music Awards, don't worry. Not only are the awards decided by "the numbers" (meaning: there's really no surprise element!), but they also happen to be the easiest to catch up on, as they are 99 percent performances. (Also some fashion. See all the red carpet highlights here.) Last night's planned show didn't disappoint: Notable acts included Miguel, Kacey Musgraves, Icona Pop, Bruno Mars, and Prince. It also didn't disappoint in the unplanned. Here's how:
Mid-"Adorn," Miguel body-slammed some poor girl's face. While attempting to stage dive, he accidentally landed on someone. Her name is Khyati and she's going to be okay.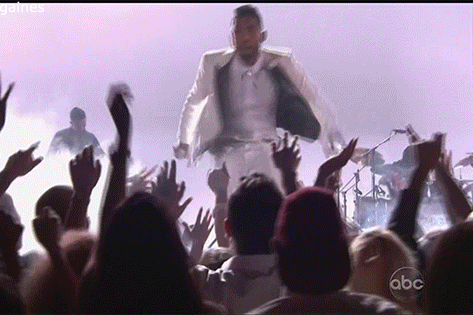 Later on, Nicki Minaj and Lil' Wayne would add fire to their already-curious sexual tension known as the single "High School." During the performance, everyone else in the world got a sample.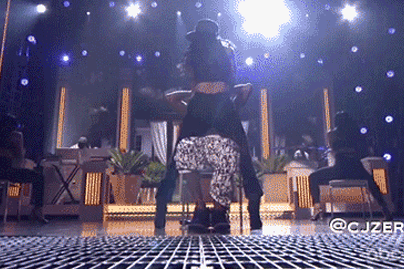 Aside from someone calling Avril Lavigne "Canada's Top Pop Artist" with Shania Twain, Celine Dion, and Carly Rae Jepsen all in the same room, the shadiest thing to happen onstage by far was Madonna's acceptance speech for "Top Touring Artist." Thank god Will.i.am was there to hold her award while she babbled.
Not to be beaten, after performing in leather diaper pants and a jacket missing just one sleeve, Bieber accepted the "Milestone Award" (this particular "milestone" wasn't clarified) and after announcing that he "should be taken seriously," got booed.
Taylor Smith gave a PG performance of "22" — surrounded by legions of smiling faces and … The Jabbawockeez? We'll take it.
But in true Taylor fashion, she did her best work backstage. With just a single glance.