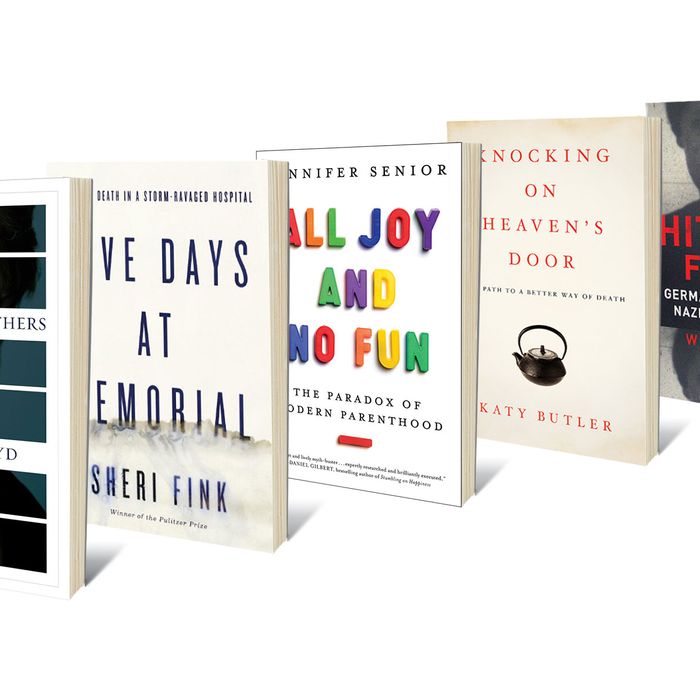 "There has been some discussion lately of the likeability of female characters," said editor Anna DeVries in the thick of yesterday afternoon's "Buzz Panel" at Book Expo America, the book industry's annual convention. Taking place a day before the Jacob Javits Center floor opens to authors, publishing-house reps, and bookstore owners from across the country, BEA's Buzz Panel features six selected editors who each flog their most promising product. While it's typically the fair's best-attended panel, I've previously found it to be a hodgepodge affair, spanning fiction and non-, great and derivative. This year was different: overwhelmingly female (five of the six writers, all six editors), unrelentingly bleak (genocide, strokes, Calvino-esque alienation), and consistently enthralling.
But first, about likeability: It was recently invoked by the novelist Claire Messud — who took offense when an interviewer said that she "wouldn't want to be friends" with the title spinster in Messud's novel The Woman Upstairs — kicking up a small tempest over whether we live with a literary double standard, celebrating Philip Roth's fictional assholes while expecting women to render relatable nitwits. At yesterday's panel, Picador editor DeVries mentioned it by way of touting Amy Grace Lloyd's novel The Affairs of Others, whose protagonist, Celia, is a strong, solitary widow in the mold of Messud's heroine.
Celia's lonely, but she isn't alone. All across the Buzz Panel dais, women were busy sealing Bridget Jones's coffin (never mind Helen Fielding's coming sequel, announced on Tuesday). You want unlikable? Look no further than Wendy Lower's Hitler's Furies: German Women in the Nazi Killing Fields. "Genocide is women's business as well as men's," said its editor, Houghton Mifflin Harcourt's Deanne Urmy, highlighting the story of a Nazi wife who shot six Jewish boys at point-blank range. They've … come a long way?
Tough and tragic reporting by women dominated the hour. Sheri Fink's Five Days at Memorial ticktocks the harrowing events that led to the mercy killing of several dozen patients in a New Orleans hospital during Hurricane Katrina. Then there was Katy Butler's Knocking on Heaven's Door: The Path to a Better Way of Death. Its editor, Scribner's Whitney Frick, opened her speech with the caveat: "Many of you probably hear the word 'death' and say, 'ugh, that sounds depressing. Not for me.'" She spent the next ten minutes trying — valiantly, ebulliently — to disprove her own point, even as she detailed the contrasting ways the author's dying parents interacted with America's health-care system.
"You didn't think that All Joy and No Fun was going to be the comic relief of this panel, did you?" asked the panel's final presenter, Ecco Press editorial director Lee Boudreaux, introducing the relatively upbeat survey of American parenthood by New York's own contributing editor Jennifer Senior (based on her 2010 cover story). Boudreaux noted that, title notwithstanding, there's lots of complex discussion about the nature of happiness, and two chapters on the ineffable joy of parenting. "So I'm saying what everybody else is saying," Boudreaux beamed. "My book is not depressing."
It was an appropriate ending to the panel, given Senior's ultimately redeeming point: that it's better to experience something bearably heavy (childbirth, the good death, an exposé of Hitler's women executioners) than something unbearably light. Over the last several years of BEA coverage, I've trod lightly on the Buzz Panel because it's given short shrift to the serious and original works I was most excited about. This year I was very pleasantly surprised — though, by the end, desperately in need of a drink and some actual comic relief.