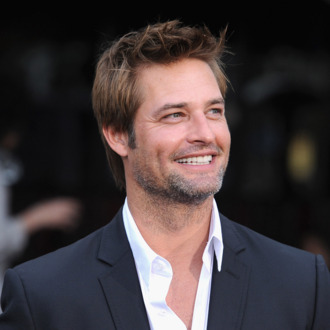 Josh Holloway, cyber command agent.
Photo: Frazer Harrison/Getty Images
CBS has decided on some of its pickups for the 2013–14 season, sources confirm this afternoon. So far on the network's yes list:

•Hostages, a drama starring Toni Collette and Dylan McDermott as people enmeshed in a government hostage crisis. Collette plays a surgeon who's operating on the president, and McDermott plays an FBI agent.
•Intelligence, a drama starring Josh Holloway as a "U.S. Cyber Command" agent with a microchip in his head that lets him "access the entire electromagnetic spectrum." Oy.
•We Are Men, a comedy starring Kal Penn, Tony Shalhoub, and Jerry O'Connell as divorced guys living in the same apartment complex. 
•Mom, a comedy from Chuck Lorre starring Anna Faris and Allison Janney. (We liked it!)
•The Millers, a comedy from Greg Garcia, starring Will Arnett and Margo Martindale. Arnett plays a recently divorced man trying to keep the end of his marriage a secret from his parents.
•Crazy Ones, a half-hour comedy from David E. Kelley, starring Robin Williams and Sarah Michelle Gellar as a father/daughter advertising duo.