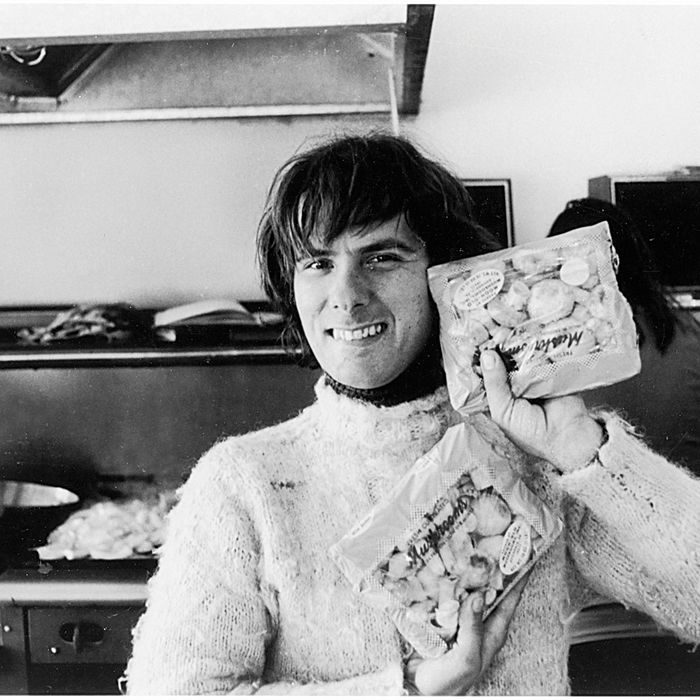 Photo: Courtesy of The Estate of Gordon Matta-Clark and David Zwirner
1. In 1971, Carol Goodden, age 31, was living with her artist boyfriend, Gordon Matta-Clark, whose work involved stunty urban conceptual acts—cutting slices out of old buildings and the like. They shared a loft on East 4th Street. One evening, after a big birthday dinner party, the couple hatched a plan to open a place to eat in what was becoming known as Soho. (There were few options around, apart from Fanelli's and some Greek diners.) The idea: provide jobs for friends while feeding others. Goodden got it started with a bit of family money.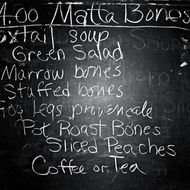 2. Goodden leased a dumpy coffee shop at Prince and Wooster, and opened Food that October. The daily menu centered on unfussy soups and gumbo. "It was going to be a clubhouse. We could all invest. I put in $100," remembers curator Alanna Heiss. On Sunday nights, an artist would plan the menu, which in Matta-Clark's case led to a meal based entirely on bones. After dinner, he'd string together the bones to make a necklace for the diner.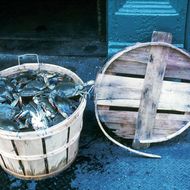 3. Nonartists quickly began to notice Food. "People would come to gawk," says Goodden. "To see John Cage and Robert Rauschenberg and dancers like Trisha Brown." Matta-Clark filmed a day in the life of the restaurant, starting at dawn at the Fulton Fish Market. Robert Frank did the sound.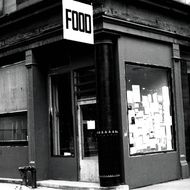 4. The hard labor of running Food became a burden, especially as art careers gained traction and "we started traveling," notes fellow Foodie Tina Girouard. Goodden and Matta-Clark wanted to quit because it was "exhausting." The partners handed the place off in 1974, and the new operators changed the ethos. From the Times, 1975: "Food … now turns out crispy little salads and crepes instead of ladling out thickened okra broth and mashed eggplant." The restaurant lingered into the eighties, then closed for good.
5. Matta-Clark died of cancer in 1978, at the age of 35. In the aughts, his influence spread hugely, giving Food the retroactive halo of Soho's DIY era—and shifting the focus off Goodden. "Because of the strong gallery interest around Gordon," says Heiss, "we have started to see things written which seem different from how we remember them. One is that Food was Gordon's project."
6. For the 2013 Frieze Art Fair this week, curator Cecilia Alemani is installing a canteen that pays homage to Food. Goodden and Girouard will
each cook for a day. So will two younger artists, Jonathan Horowitz and Matthew Day Jackson. "Somebody asked me why I moved to New York," Jackson says. "I wanted to eat at Food and drink at Cedar Tavern." Maybe closer to the current spirit of the art world, artist Liz Glynn is also building a hidden speakeasy—if you're lucky, you'll be selected to enter and drink. And Food itself, at Prince and Wooster? Today, it's a Lucky Brand Jeans shop.
 *This article originally appeared in the May 13, 2013 issue of New York Magazine.