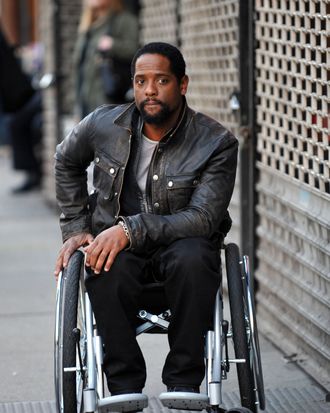 Photo: Aby Baker/Getty Images
NBC is rounding out its pilot orders today before the official upfront on Monday. The network has picked up the Blair Underwood-led Ironside, a revival of the '60s cop show, and ordered Chicago PD, a spinoff of Chicago Fire, thus proving Dick Wolf still has some juju at NBC. On the comedy side, now that Whitney's been canceled, Chris D'Elia is freed up to do Undateable, where he plays a suave dude who finds himself coaching an ensemble of dweebs in the ways of love.
In bummer news, Go On will not, in fact, be going on. The Matthew Perry-led comedy about a grief support group — which some of us really liked — has been canceled. Wompwomp.