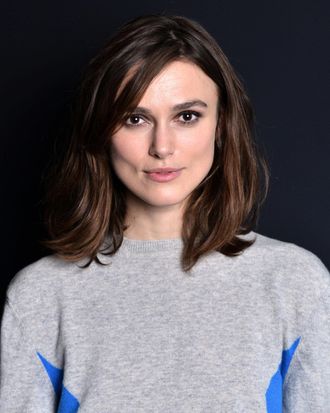 Actress Keira Knightley attends TheWrap's Awards Season Screening Series of "Anna Karenina" on December 6, 2012 in Los Angeles, California.
Photo: Jerod Harris/Getty Images
Keira Knightley is in talks to replace Anne Hathaway in Lynn Shelton's movie Laggies, where she'd play a twentysomething who, in a panic after her boyfriend proposes to her, befriends a teenager (Chloë Moretz). Sam Rockwell also stars. According to Deadline, Hathaway dropped out of talks because the Laggies schedule conflicted with Christopher Nolan's Interstellar, and in the land of switchable brunette actresses, a Hathaway/Knightley swap seems like a pretty easy move. Get Natalie Portman in there and complete the trifecta, guys!