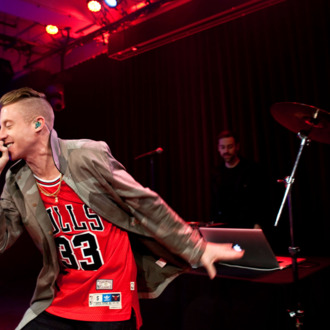 Seattle based rapper Macklemore gave a live performance for the YouTube Presents program on Wednesday evening.
Photo: Natalie Keyssar/Corbis
"Can't Hold Us" kicks Pink's "Just Give Me a Reason" out of the top spot this week, giving Macklemore & Ryan Lewis two songs in the Billboard top ten. ("Thrift Shop" is still hanging on at No. 6.) Adjust your Song of Summer bets accordingly.