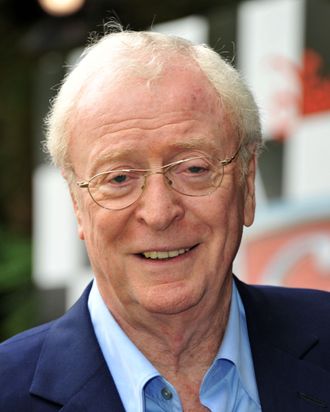 Michael Caine attends the pre party for the "CARS 2" UK premiere at Whitehall Gardens on July 17, 2011 in London, England.
Photo: Jon Furniss/WireImage
Deadline reports that Michael Caine has signed on to Christopher Nolan's next film, Interstellar. It was such a forgone conclusion — what with Caine appearing in five other Nolan films and all — it almost feels unnecessary to aggregate; however, you know how it is, blogs be aggregatin'. Caine joins Matthew McConaughey, Anne Hathaway, and Jessica Chastain in a movie about an "interstellar voyage to the farthest borders of our scientific understanding." Joke's on you, Nolan — we don't understand anything about science, so that's going to be a real short voyage.