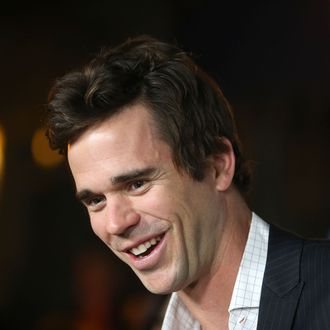 Photo: Frederick M. Brown/Getty Images
Pickups galore! NBC has picked up About a Boy, a comedy based on the movie and book, with David Walton in the Hugh Grant role. Friday Night Lights and Parenthood EP Jason Katims is behind the show, so expect it to tickle ye olde heartstrings. The other comedies that are moving forward are the Sean Hayes–led Sean Saves the World, in which Hayes plays a dad who is a single parent to a 14-year-old girl, and The Family Guide, about a teen boy who idolizes his blind father (and feels jealous of the dad's guide dog).
On the drama front, NBC has so far picked up Believe, from executive producers J.J. Abrams and Alfonso Cuarón. It's about a little girl with supernatural powers and the ex-con who is supposed to protect her. In a different vein, the network has also picked up Crisis (one of our most promising pilots), about the hijacking of a school bus — one of whose passengers is the vice-president's son.