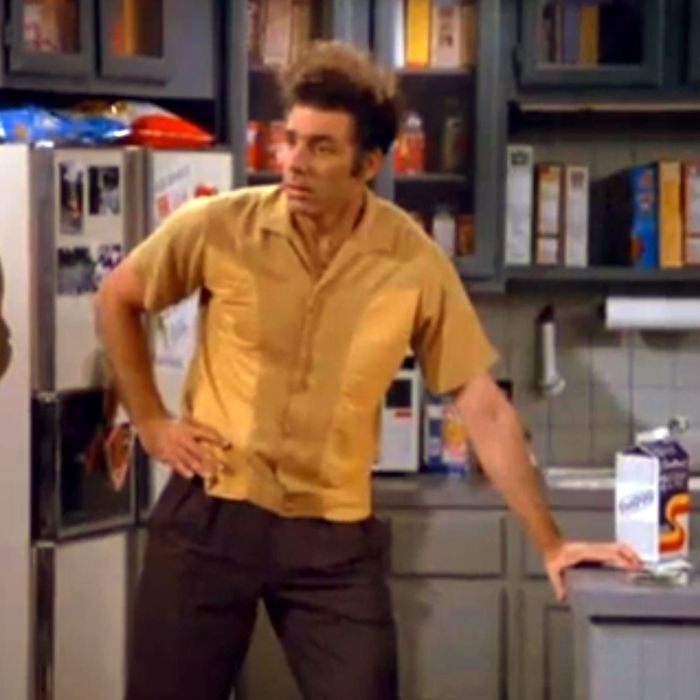 Seitz Asks: What are your TV "wow" moments?
Seitz Answers: The five examples below.
For the purposes of this exercise, I'm defining "wow" moments as TV moments that dazzled you artistically, emotionally, technically — you name it — and made you want to stand up and applaud. Here are five of mine. Please share your own "wow" moments in the comments section.
1. Steve Martin and Gilda Radner dancing on Saturday Night Live in 1978.  It was delightful the first time. When Martin replayed it in honor of Radner after her death in 1989, it was devastating.
2. In the Taxi episode "Jim's Inheritance," Jim worries that his father left him money because he couldn't think of any other way to express his love. He's wrong, and a cassette tape that he finds in his dad's suit coat pocket proves it. The final three minutes — Jim wordlessly listening to Stevie Wonder's "You Are the Sunshine of My Life" — are powerful because they're so simple and honest; star Christopher Lloyd's delighted laugh at the end is perfect. (Too bad this clip mutes the music because of rights issues.)
3. In the Seinfeld episode "The Contest," Kramer slams his money down on the table and says, "I'm out!" then explains, "It was that woman across the street. You better be careful, buddy, she's gonna get you next."
4. Precinct captain Frank Furillo seeks forgiveness for railroading two accused rapists on Hill Street Blues. Furillo knows the suspects in his custody raped and murdered a nun but can't prove it, so he coerces a confession by offering to drop the charges and let them walk out of the station into the arms of a vengeful mob. The episode ends with Furillo, whose Catholicism played a role in his decision, going to confession. The last line is him saying, "Bless me, father, for I have sinned." I wrote a whole column about this episode in a previous Seitz Asks.
5. So many performances on American Idol can be filed under "pretty good, if you like whatever clichéd singing styles are fashionable at the moment." Fantasia Barrino's season-three performance of "Summertime" was beyond that. The show is amateur hour, but Barrino tackled this Porgy and Bess number like a pro, with chops, soul, and excellent judgment. From her dreamy-faraway lead-in to her delivery of "fly to the skyyyyy" (voice spiraling upward like a bird ascending), the performance was so striking that it made me forget about the other contestants. Barrino must have had that effect on a lot of voters, too, because she won that year.
Please share your own "wow" moments — anything goes!