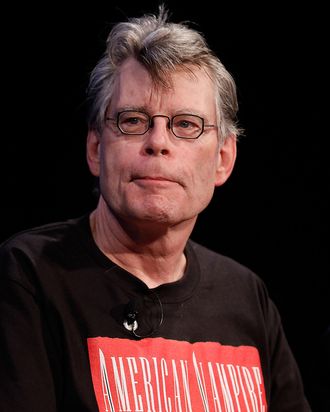 Author Stephen King speaks at the 2010 New Yorker Festival at Acura at SIR Stage37 on October 2, 2010 in New York City.
Photo: Joe Kohen/Getty Images
Stephen King has a new book coming out (always), so he's dutifully making the press rounds, including an interview with Parade, in which he describes his TV habits thusly: "Justified, Bates Motel, The Walking Dead. The best show of the year is The Americans. I don't watch Mad Men. I think it's basically soap opera, and if I want soap opera, I watch Revenge. That show is crazy, but they have great clothes." If there's any kind of beauty in this world, that will be the tagline on the Revenge poster next season.