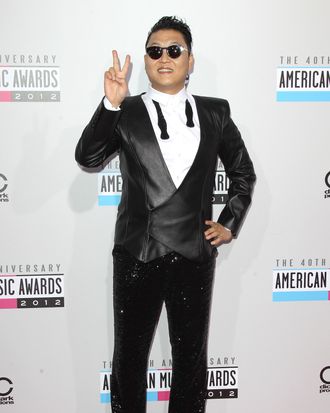 PSY at the 40th Anniversary American Music Awards.
Photo: Jen Lowery/Splash News/Corbis
Psy "was spotted all over town," says The Hollywood Reporter. Except it turns out that Psy was never in Cannes, and a random man was just pretending to be him so that he could party with celebrities. (Not the worst plan.) This continues to be a very strange festival.