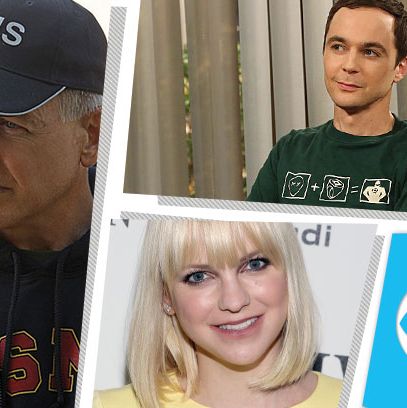 We're less than 100 hours away from the start of upfronts, the weeklong TV industry tradition in which broadcasters (and, recently, a few cable networks) try to convince advertisers they've had the Best Development Season Ever and sponsors best buy lots of commercial time in the new shows because everybody in America has already set their DVRs to record them. It's an elaborate pitchfest that would make Don Draper proud (and very happy, because the drinks are free and plentiful). This week, before the spin kicks into overdrive, Vulture has been giving you our annual assessment of where each of the Big Four stands headed into upfronts. We began with the long-troubled NBC, then moved on to the increasingly troubled ABC and Fox. Today, we end with the network that's still a Network: CBS, the broadest of broadcasters, which will end this season No. 1 in countless categories. While the Eye has taken some hits this cycle, it remains the dominant force in mass-appeal television.
Where It Stands
CBS does have a ton of older viewers, but it also has plenty of younger ones, too: It will easily win the season among adults under 50, the demo group most coveted by advertisers. Its broadcast of the Super Bowl in February provided a big boost, but its lead is big enough that it would have won even without the game. CBS's The Big Bang Theory will also displace ABC's Modern Family as the top-rated network sitcom in the demo, growing by more than 10 percent in its sixth season. And while overall viewership may not be the preferred metric for advertisers, the decisiveness of CBS's lead in that number is astounding: Once DVR data is factored in, CBS averages just under 12 million viewers every week, over 4 million more than the second most-watched network (ABC, with 7.8 million). The Eye also scored a moderate drama hit this fall with newcomer Elementary, the most-watched new series of the season and a decent performer with adults under 50 (it beats time-slot rival Scandal and is outperforming established hours such as Glee and CSI). The network also managed to buck the trend of sophomore slumps this season with Person of Interest, which saw a double-digit bump in viewership (and also grew among young adults under 35).
While this was an undeniably great season for CBS relative to other networks, the Eye is not immune to the same trends rocking its rivals. Even with the Super Bowl, its overall average in the key demo is down about 3 percent (it's up about the same amount in total eyeballs). Last year's smash hit 2 Broke Girls also lost momentum in its new 9 p.m. Monday time slot, and while it didn't fall as far as Fox's fellow sophomore New Girl, 2BG did decline a sharp 16 percent among adults under 50. And the network wasted big comedy lead-ins from How I Met Your Mother and Big Bang on established shows in their twilight years (Rules of Engagement and Two and a Half Men, respectively). It only tried out one new comedy the whole season, Partners, which was a critical and ratings dud that disappeared before Christmas. (Another comedy CBS planned to air, Friend Me, has yet to make it on the air.) While Elementary took flight, CBS's other new dramas ranged from immediate bomb (Made in Jersey) to lingering disappointments (Vegas, Golden Boy). The good news for CBS is that other networks had similarly awful track records for new shows, which means CBS didn't really lose any ground overall.
Buzziest Prospects
The biggest problem for comedy pilot Mom may be living up to its development season buzz: It's from rock star comedy producer Chuck Lorre, has an amazing cast (Anna Faris, Allison Janney, Nate Corddry), and is being directed by How I Met Your Mother's longtime director Pam Fryman. The show, about a single mom just starting her recovery from alcoholism, has already been given a pickup, according to Deadline and other industry sources contacted by Vulture. It would be similarly shocking if CBS doesn't green-light its small-screen adaptation of Beverly Hills Cop, which is being produced by Shawn Ryan (The Shield) and features Eddie Murphy in what may be a recurring role. We're also rooting to see Rainn Wilson go back to drama in the crime drama Backstrom (from Bones creator Hart Hanson). CBS also has a spinoff of a spinoff in the works (NCIS: Red, an offshoot of NCIS: LA), which we're definitely not rooting for but seems likely to get a shot. It's also hard to see Eye brass turning down The Crazy Ones, a comedy from David E. Kelley starring Robin Williams in his first regular small-screen role since Mork & Mindy. And, in what's being described as a strong comedy year for the Eye, expect to see Greg Garcia's untitled comedy starring Will Arnett and Margo Martindale on your TV/iPad screens next season.
Biggest Headache
In the case of CBS, this is less a headache than a high-class problem, but the network does need to figure out whether or not to get into the single-camera comedy business, and if so, how. While other networks covet the Eye's multitude of syndication-friendly multi-camera sitcoms (you know, the ones with the annoying audience laughter), CBS has either been unwilling or unable to come up with shows with the feel of Modern Family or The Office. This year, the network produced more single-cam comedy pilots (seven) than multi-cam (five), in what seemed to be an attempt to force itself to take the plunge. The aforementioned Robin Williams show is single-cam, so it seems almost certain the form will be represented on the net's schedule. But where? We could see CBS finally reducing Survivor to one annual cycle (or bumping a cycle to late spring or early summer) and trying new comedies in the 8 p.m. hour, where no one network dominates. There's also been discussion of CBS expanding to four comedies on Thursdays, but with Person of Interest picking up some momentum in the 9 p.m. time slot, would CBS really want to mess with what's working — particularly since it needs to worry about replacing How I Met Your Mother after next season (and very likely Two and a Half Men)? It seems more likely CBS will simply try out one new show behind HIMYM in the fall, and then cycle through other comedies in place of Mike and Molly and Men repeats.
Bottom Line
Yes, CBS needs some new hits. Finding shows with big social media buzz should also be a goal, since online chatter is a great way to grow a show's audience (see: Scandal). But at least for now, it's really good to be CBS.