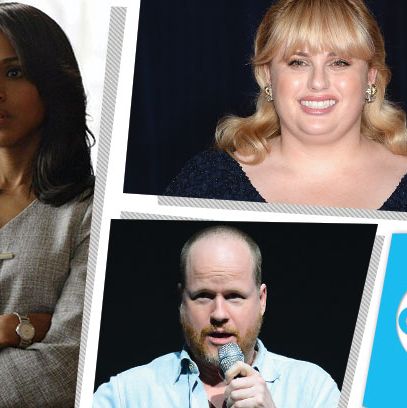 The broadcast networks take the wraps off their new lineups next week, which means it's a good time to catch up on how they've been doing this season. (Short answer: horribly.) Yesterday, we kicked off our annual assessments with NBC, discovering a few reasons for hope at the long-suffering Peacock. Today, it's time to turn our gaze to ABC, whose biggest victory may end up being the emergence of Scandal as the biggest watercooler network soap opera in years (with Twitter filling in for the cooler, of course). Unfortunately, just like last season, ABC also wasted a whole lot of money on a crop of new shows that largely went nowhere.
Where It Stands
While NBC has become synonymous with "struggling" and Fox has taken a media beating for the sharp decline of American Idol (after more than a decade in which the show dominated), ABC takes few punches from those of us who cover television. And yet: The network is poised to finish in fourth place for the second consecutive season among adults under 50. Its overall ratings in that demo are down about 8 percent (double NBC's 4 percent dip). Dancing With the Stars has actually fallen faster than Idol, with this season's ratings decline pushing 30 percent. And ABC's biggest hit from last season, Once Upon a Time, has dropped nearly 10 percent versus its freshman year. What's more, despite debuting a dozen new shows, the network has little to show for it. Nashville does okay on Wednesdays (and will likely be back), but everything else — Zero Hour, Red Widow, 666 Park Avenue — tanked. ABC banished Happy Endings from Wednesdays, possibly killing its once-promising comedy, but none of the other new shows it aired on that night (The Neighbors, How to Live with Your Parents for the Rest of Your Life, Family Tools) have broken out.
Still, all is not doom and gloom at the Alphabet network. Not at all. It's important to note that the only reason NBC beats ABC is because the Peacock pays crazy sums of money to broadcast NFL football on Sundays, giving the network a (very expensive) Nielsen boost. Take out sports, and suddenly ABC is 10 percent ahead of NBC. The network also does very well with upscale viewers (those with four or more years of college who make more than $100,000 a year), airing 10 of the 30 top shows in this demo. Scandal has taken off this season, giving ABC an eventual successor to the aging (but still high-rated) Grey's Anatomy. And while Modern Family is down double digits this season, it's still a very strong performer on Wednesdays. ABC also deserves props for growing the audience for two reality franchises, The Bachelor and Shark Tank, both of which were up double digits in a season where almost everything was down.
Buzz Shows
Despite shrinking ratings for Once Upon a Time, ABC seems poised to bet big on genre shows next season. Joss Whedon's Marvel Comics series S.H.I.E.L.D. appears to be a slam dunk, while it's likely the Alphabet will green-light a Once spinoff set in Wonderland. Deadline has also been touting Betrayal, in which Hannah Ware plays a woman who has an affair with the lawyer for a powerful family (sadly, not the powerful family in ABC's Revenge). Comedy-wise, ABC would love to be able to put on a half-hour starring buzz magnet Rebel Wilson (Super Fun Night, originally developed at CBS).
Biggest Headache
Dancing With the Stars has been a reliable Monday-Tuesday tentpole for years, but the oxygen has completely gone out of the show. Unless it actually manages to cast real stars, or convinces Reese Witherspoon to compete, it seems unlikely that DWTS will return to super-hit status in the very near future. Though the show's not likely to be canceled anytime soon (it still brings in a large number of older viewers), it'll be interesting to see if ABC decides to cut DWTS back to once a year, perhaps shifting it to later in the season.
Bottom Line
ABC has plenty of issues, but unlike NBC, it still has a decent-size mix of big hits (Modern Family, Scandal, Once) and modest successes (The Middle, Shark Tank) throughout the week that can help it launch new shows. If ABC gets a home run or two out of its new development, and if it can keep the momentum going for Scandal, grow Nashville, and convince viewers to try a revamped Revenge (creator Mike Kelley is departing), then ABC could easily bounce back next season.