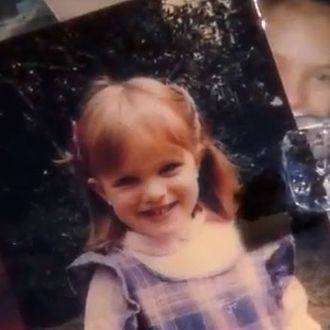 Sunday was the twentieth anniversary of the "Donna Martin graduates!" episode of 90210. Next week marks the tenth anniversary of Rory Gilmore's high-school graduation. And today's another important graduation anniversary: Zoey Bartlet graduated from college ten years ago on The West Wing. And then she got kidnapped! And then Aaron Sorkin left the show, and nothing was ever quite the same.
"Commencement," the penultimate episode of WW's fourth season, aired May 7 — and that's the one that ends with Molly the Secret Service agent getting shot and Ron Butterfield racing to tell Leo that Zoey had been abducted. But "Twenty-Five," which aired May 14, 2003, is the one that begins with Leo telling the president and First Lady.
It's also the one with Toby where Toby finds out babies come with hats.
Sigh. The episode ends with President Bartlet invoking the 25th Amendment and temporarily handing over power to Southern John Goodman, and it's great and dramatic and sad and intriguing and about fathers and daughters and gun control.