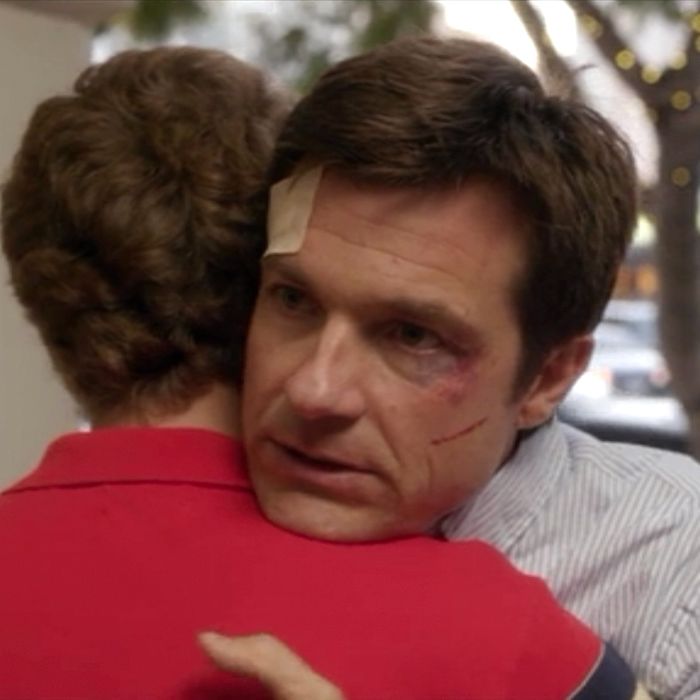 [The following interview discusses plot points from the entirety of the new season of Arrested Development. If you have not all watched all fifteen episodes, bookmark this page and come back later.] Arrested Development boss Mitch Hurwitz is always thinking of the next arc, the next reveal, the next joke, the next twist on a joke. So by the time he wrapped the latest season, which premiered on Netflix, he already had the Bluths' next chapter mapped out. It's why every member of the family is seen hitting rock bottom at the end of what Hurwitz has long talked about as an eight-hour prequel to an eventual Arrested Development movie (which might instead morph into another season!). After digesting all fully stuffed fifteen episodes, Vulture got Hurwitz on the phone for an extensive talk about what the next iteration of Arrested Development will look like, how he managed to keep this season's overlapping stories and time lines straight, and most important, why he denied us George Michael's full chicken dance. Plus: he shares the stories behind the ostriches and Fantastic 4: An Action Musical.
The season ends with a lot of heartbreak for the Bluths. Lucille wants a divorce from George Sr., Michael and George Michael are at odds, Gob's still got Tony Wonder on his mind. Obviously, those are all great cliffhangers for whatever comes next, but was a movie (or more episodes) a foregone conclusion when you wrote it? If not, why end that way?
Because it's the ineluctable result of not developing as a human being. To reward that behavior would be really a mistake. The initial idea for these new episodes was to reset things. Let's show what happens to this family, who were starting to make progress as human beings, when they decide to go it alone. Part of the theme of this thing is that we do need our families. Our families are attached to us whether we like it or not, in all these mysterious, invisible ways. It's somewhat allegorical but we see that they've all affected each other's lives in really profound ways for the negative because there's no communication between them to speak of. So in one sense that was the theme, but in another way it really was just setting up the future. If the pilot was about their lives falling apart, then this was designed to be the first act of a larger story about winding everybody up, getting everybody to a point of peril and then having a jumping-off place for the next story where they all come together.