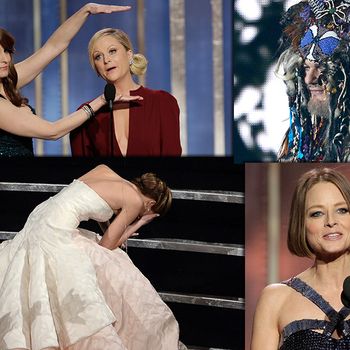 As many concerned television executives will tell you, Americans rarely sit down to watch TV at the same time anymore — unless an awards show is on, that is, in which case everyone orders a pizza and fires up Twitter simultaneously, so that we can all snark on celebrities in real time. It's our new national pastime. So in that spirit, here are Vulture's ten favorite moments from awards-show telecasts from the past year. It probably isn't a surprise to learn that Amy Poehler features heavily.
Tina Fey and Amy Poehler at the Golden Globes
You want a single joke? Okay, fine. How about the James Cameron one? Or when they made Daniel Day-Lewis do the little E.T. finger? Or Amy Poehler's fake teeth? Or Amy Poehler sitting on George Clooney's lap? Yeah, sorry, can't pick just one.

"Mandy Patinkin, holla." — Claire Danes at the Emmys
Any charming shout-out to Mandy Patinkin by one of our favorite actresses is always appreciated. Any opportunity for a bread pun is just a bonus.
The Oscars tie
How often has it happened that two nominees shared victory in an Oscars category? Six times is the answer, which is a factual way of saying "not often." You could actually hear the audience gasp, plus Mark Wahlberg got to say the words "No B.S." It was dramatic!

Dr. John at the Grammys
I mean, just look at this man's headdress!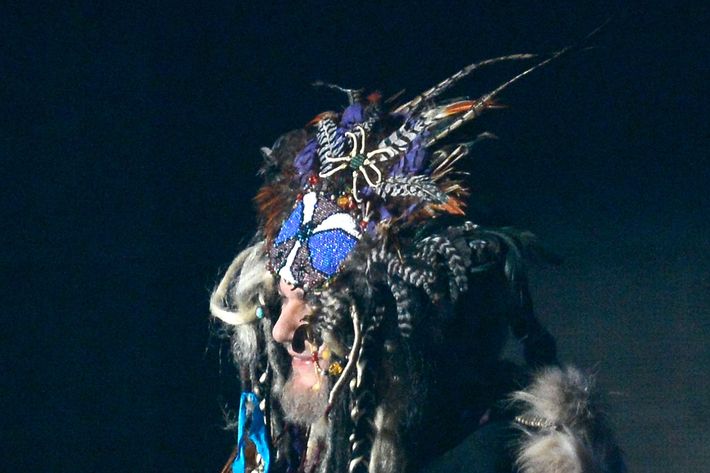 Jodie Foster's Unexpected, Slightly Bonkers, Totally Mesmerizing Golden Globes speech
Some found it refreshingly brave and honest; others slightly disingenuous. This much is true: Celebrities rarely accept an award with a rambling seven-minute speech about privacy, child stardom, ex-wives, and … Mel Gibson. And the message to her sons at the end was incredibly lovely.
Amy Poehler and Julia Louis-Dreyfus's Speech Swap
The lesson we learned this year is: Let Amy Poehler host your awards show. (Academy, are you listening?)
The Miguel mishap at the Billboard Music Awards
In this particular case, we mean "Most Memorable," not "Best." Get well soon, Khyati!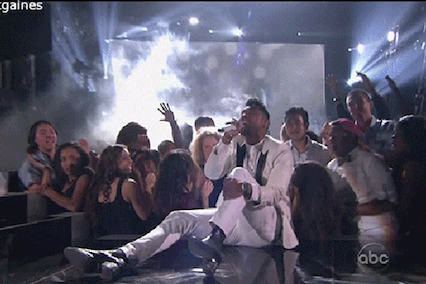 Will Ferrell and Kristen Wiig at the Golden Globes
Look, someone had to explain the plot of Salmon Fishing in the Yemen.
"I would like to thank the swap meet for his hat." — Jay-Z at the Grammys
In the tux, too. Godfather Jay-Z is the coolest Jay-Z.
Jennifer Lawrence's fall at the Oscars
And not in an "America's Funniest Home Videos" way, either. J.Law's trip was genuine, a physical display of enthusiasm and humanity, the qualities we'd admired in her all year long. And as always with J.Law, it was relatable. If you'd just won your first Oscar and had to traipse up the stairs in a ballgown, wouldn't you be afraid of falling too? Exactly.