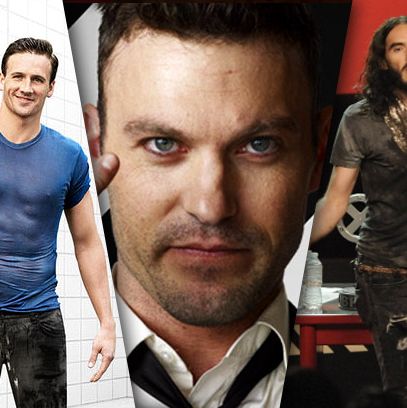 Whenever one of the Big Four broadcast networks lays an egg, those of us who analyze television for a living spring into action to dissect just how things went wrong. The same cannot be said of the many turkeys let loose upon the TV landscape by cable networks. While it's easy to find stories touting undeniable hits like History's The Bible and the better-than-network numbers for, say, AMC's The Walking Dead, relatively little gets written about the bombs. The sheer tonnage of cable shows that get produced each year is a major factor there; thousands of programs being aired across several dozen networks each year has the overall effect of lowering expectations. Plus, cable honchos do a very good job spinning their numbers, arguing (with some merit) that size doesn't matter as much in their universe. Shows are often repeated four, five or six times per week, allowing for much larger cumulative audiences, while cable networks also make money from fees paid by subscribers. And yet, despite the differences between the broadcast and cable models, cable networks still regularly serve up stink bombs, shows whose pathetic audience numbers cannot be explained away. Vulture decided to dive down toward the bottom of the Nielsen charts in search of the biggest cable flops of the past season. We found eleven disasters worthy of closer inspection.
Monday Mornings (TNT)
David E. Kelley's had flops before (Snoops, The Wedding Bells), but this one had to hurt — both Kelley and TNT. The medical drama was based on a successful book by CNN's Dr. Sanjay Gupta and it was Kelley's first big stab at producing for cable. TNT was relentless in its promotion of the show, and the network scheduled it behind second-year hit Dallas. But viewers simply didn't care: Monday Mornings debuted to just 1.3 million viewers and a 0.3 rating among adults under 50. And while it didn't help that season two of Dallas was was down vs. its freshman year, Monday Mornings still regularly lost over half of its lead-in. In fairness, Monday Mornings doubled its audience when DVR replays were tallied, but its audience was still relatively tiny by the network's standards.  TNT's had success before churning out shows which could easily air on a broadcast network (specifically, CBS). In this case, however, Monday Mornings was too generic, even for the bland ambitions of TNT.
Wedding Band (TBS)
This ripoff of The Wedding Singer (minus the awesome 1980s nostalgia) was doomed before it even premiered. TBS kept the show on the shelf forever: Production on the series was announced in May 2011, but it didn't premiere until last November. When TBS finally gave Wedding Band a timeslot, it was on Saturdays, a night the network rarely programs original scripted series. And the result was predictable: After an OK premiere, the show averaged barely 1 million viewers most weeks. Even with DVR replays included, Wedding Band ended up drawing fewer viewers under 50 than even modestly rated HBO comedies such as Girls and Veep, despite the fact that TBS is in three times as many homes as HBO.
What Would Ryan Lochte Do? (E!)
E! helped perfect the modern celebreality genre, turning the Kardashians into the royal family of American tabloid culture and giving public figures such as Ice T and Holly Madison a chance to promote themselves via loosely scripted docusoaps. But the formula took a belly dive with WWRLD, which chronicled the hooks-ups and hijinks of the Olympic swimming champ. The show averaged under 500,000 viewers during most of its eight-episode run and averaged a 0.2 among adults under 50 most week. Midway through its run, E! even shifted the show from the 10 p.m. anchor slot Sundays to 10:30 p.m., hoping fellow newcomer Married to Jonas would give it a boost. It didn't work. An E! rep says "no decision" has been made about whether execs will say "jeah" to a second season of WWRLD. Unlike Lochte, we're not holding our breath.
Brand X with Russell Brand (FX), The Jenny McCarthy Show (VH1), Kathy (Bravo)
It was a particularly awful season for celebrity-driven cable talk shows. FX got some traction with the relatively unknown W. Kamau Bell, but the network's relentless push to make Brand into a late-night commodity was a rare misstep. Despite two seasons and several format changes, viewers never showed up. Bravo was similarly loyal to Kathy Griffin's self-titled show, which earned a second season despite low ratings for its initial 2012 numbers. The network's patience didn't pay, however: Midway through its 2013 winter run, Bravo moved the show out of primetime and into latenight, to no avail. Meanwhile, eyeballs were in short supply for VH1's Friday night McCarthy half-hour, which debuted with a tiny audience of around 200,000 viewers and fell as low as 120,000 viewers during its four-month run earlier this year. (It did no better in key demos, often failing to rank among the 100 top cable shows on Fridays among viewers under 50.) Moral of this story: Talk shows are hard!
Jesse James: Outlaw Garage (Discovery)
Monster Garage was a huge hit for Discovery around the turn of the century, helping the network shed its rep as an educational network and turning James into a reality celebrity. But his much-hyped return to Discovery six years after the cancellation of Monster Garage turned out to be a non-event. Despite a solid lead-in from American Chopper, the new James series debuted with under a million viewers. That might be OK for Discovery had Monster Garage struck a chord among the network's target audience of men under 50, but its premiere could only manage to tie a repeat of Family Guy on TBS in that demo. After a four-episode run, Discovery made like Sandra Bullock and decided to move on.
Totally T-Boz (TLC)
When deciding to greenlight this celebreality show starring Tionne "T-Boz" Watkins, we're pretty sure the generally smart execs at TLC didn't just think, "Hey, we're called TLC. And T-Boz is in a band called TLC. Let's do a reality show!" That would be silly! But whatever the thinking behind the show, the ratings were pretty ugly: After debuting to a so-so 937,000 viewers on New Year's Day, viewership was down to barely 400,000 for its fourth and final episode.  The show did a bit better among TLC's target of younger females, but even in the demo, the numbers were weak. In the end, Totally T-Boz was a show viewers (and TLC) just couldn't get next to.
Immortalized (AMC)
The network of The Walking Dead made a big push into unscripted TV last season, hoping to balance its very expensive scripted shows with lower-cost programs that might still make a splash. The self-explanatory Freakshow did decently, often improving on its lead-in and doing well enough with younger viewers to merit a second season. Not so Immortalized, a competition series about… taxidermy. Despite airing in a less competitive 10 p.m. timeslot, with Freakshow as a lead-in, Immortalized sometimes struggled to attract 200,000 viewers, which is tiny even by basic cable standards. And despite airing on one of cable's most successful networks, Immortalized generated virtually no buzz, good or bad. Exhibit A: The show's official account has just a little more than 700 followers.
The Moment (USA)
USA built its cable empire on sunny scripted dramas, but those shows can be expensive to produce. So this year, the network made its first significant foray into unscripted with The Moment, an upbeat hour in which average folks got a chance to work in their dream jobs. Without the bickering and backstabbing that's become reality's hallmark, viewers yawned. The show debuted to barely 1 million viewers, with its premiere 10 p.m. episode on April 11 attracting fewer viewers than repeats of The Nanny airing in the same timeslot over on Nick at Night.  It was an even bigger demo disaster, averaging a 0.3 among adults under 50. After three weeks, USA execs had enough and shifted The Moment to Fridays at 11 p.m. USA isn't giving up on reality, however: Next month brings the Big Brother-like Summer Camp and The Choir hits the network this fall.
Coma (A&E)
The miniseries resurgence of the past year skipped right over this reboot of director Michael Crichton's 1978 big screen medical thriller. A&E originally planned to air the four-hour event– from producer Ridley Scott– over Memorial Day weekend 2012, but at the last second pushed the broadcast back to the fall. At the time, industry insiders believed the delay was because A&E wanted to give a wide berth to sister net History's own mini, Hatfields & McCoys, allowing that project to get as much media (and Emmy) buzz as possible. Things worked out well for H&M, which became a ratings blockbuster. But the delay did nothing to help Coma: The two-night event drew barely 2 million viewers (even with DVR replays counted), and only about one-third of that relatively small audience was under 50. By contrast, A&E drew more than twice as many viewers back in 2008 with the Scott-produced mini remake of The Andromeda Strain.