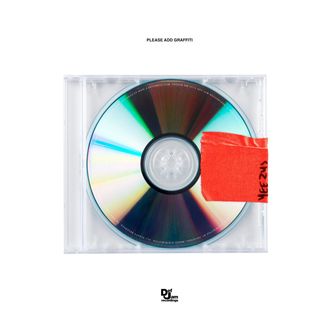 "Because it was too much like a soccer anthem," according to Pitchfork's oral history with the makers of Yeezus. Producers Mike Dean, Anthony Kilhoffer, Hudson Mohawke, and Noah Goldstein all talked, and so did Justin Vernon (of Bon Iver), who turns out to be a wildly enthusiastic interview. (Sample: "I have no idea what the Jamaican dude [Assassin] is saying. At all. But it's fucking awesome as hell.") They all pretty much confirm that Yeezus was made in a month, that it is purposefully un-poppy ("There are a lot of amazing songs that were left off [Yeezus] — stuff that you might consider to be more melodic or in-line with Kanye's previous material"), and that Kanye has excellent croissant instincts. Also, here is Justin Vernon on Kanye's misogyny:
It's not like he's saying stuff like that to his friends 24 hours a day. I mean, sitting around the studio, we all have intelligent conversations about the state of women in the world — I wouldn't say we had a conversation about feminism, necessarily, but we're sensitive to it.
Well, if they are sensitive to it.