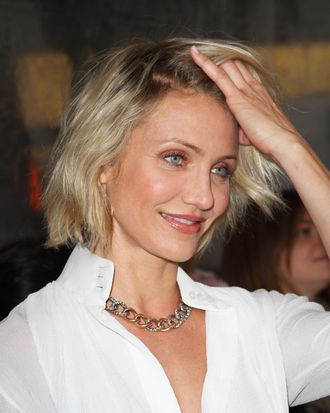 Cameron Diaz at the 'What To Expect When Your Expecting ' Premiere in NYC.
Photo: Richie Buxo / Splash News
The Quvenzhané Wallis/Jamie Foxx-starring Annie remake has cast Cameron Diaz for Miss Hannigan after Sandra Bullock passed. Director Will Gluck clearly ignored Vulture's casting recommendation in this one instance, but it's not too late to follow our guide for the rest of the movie. Produced by Jay-Z and Will Smith, Annie is set for Christmas Day 2014.