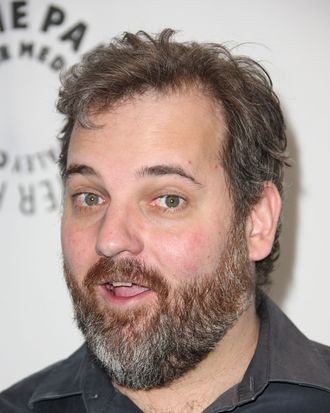 Creator/executive producer Dan Harmon attends The Paley Center For Media's PaleyFest 2012 Honoring "Community" at the Saban Theatre on March 3, 2012 in Beverly Hills, California.
Photo: Frederick M. Brown/Getty Images
There was a rumor, then there was a Dan Harmon confirmation ("Yes yes yes! I'm back I'm back I'm back"), and now Sony Pictures Television, which produces Community, has made the official announcement: The NBC comedy's creator and his creation shall be reunited. Writer/producer Chris McKenna is also returning; he and Harmon will be executive producers.