Don't say we didn't warn you when Diddy, sometimes known as P. Diddy, a.k.a. Sean Combs, a.k.a. the Artist Formerly Known as Puff Daddy, jumps headfirst into comedy. It's arguably been a long time coming: He hosted "P. Diddy Presents the Bad Boys of Comedy" back in 2005, appeared as record executive Sergio Roma in 2010's "Get Him to the Greek," and when comic Chris Gethard started a Twitter campaign to get Diddy to be a guest on his UCB talk show, he happily obliged. Before long, we'll be seeing sets on YouTube with Sean dropping in at local Comedy Cellars. Can you imagine the 'relatable' stand-up? For now, he's appearing as Paul Rudd's wingman BFF in the music video for the Lonely Island's "Go Kindergarten," where he delves into the art of literal, physical comedy. Go Diddy, go Diddy.
Here, he delivers a child …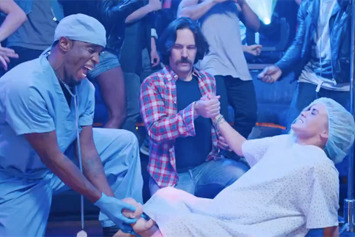 … And teaches it math.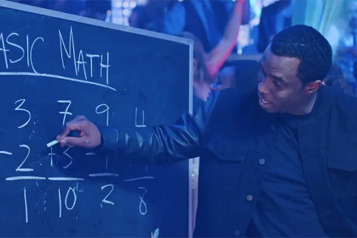 Talks to some chick's butt.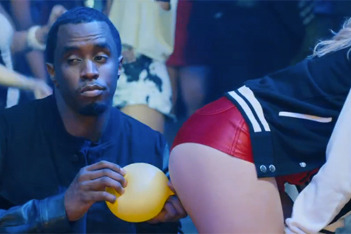 And cuts off Paul Rudd's finger.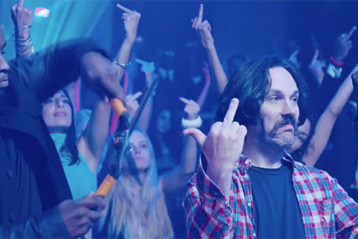 Here's the video. (By the way, Robyn, this does not count as a single for you.)