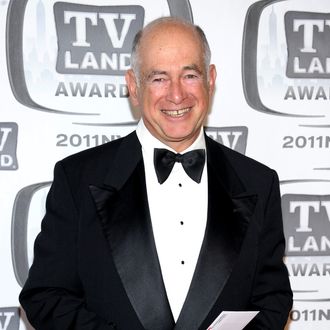 Photo: Michael Loccisano/Getty Images
Longtime television producer Gary David Goldberg, best known for creating Family Ties, died of brain cancer in California yesterday, according to several outlets. He was 68.
Goldberg got his start on the short-lived Norman Lear sitcom The Dumplings in 1976 and went on to write for Alice, The Bob Newhart Show, The Tony Randall Show, M*A*S*H*, and Lou Grant, among others. In 1982, he created the megahit and cultural touchstone Family Ties, which ran for seven seasons, and in 1991 he launched the critically beloved, largely autobiographical series Brooklyn Bridge. Then, in 1996, Goldberg co-created a second Michael J. Fox hit with Spin City.
Goldberg won his first Emmy in 1979, for Lou Grant, and his second in 1987, for Family Ties, and he picked up five other nominations along the way. He won two Humanitas prizes and both Producers Guild and Writers Guild awards.
If you watched a lot of TV in the eighties, you'd recognize not just Goldberg's comedic voice but his actual voice: He's the guy saying "sit, Ubu, sit" in the title card for his production company, Ubu Productions.