Yesterday, Texas Senator Wendy Davis took to the floor to successfully perform a thirteen-hour filibuster of an anti-abortion bill that would have banned all abortions after twenty weeks and force 37 of Texas's 42 abortion clinics to close indefinitely. Senator Davis's entire ordeal was live-streamed, and at one peak moment, over 180,000 people tuned in to watch her read the powerful stories of those who would be affected by the bill. (Spoiler: The bill did not pass.)
If this doesn't sound like the perfect treatment for a feature film (or Lifetime miniseries), you haven't been paying attention. The Cut already pointed out that Senator Davis's backstory is already full of inspiring dramatics that Lifetime movies are made of, and the Internet has already begun to put her into their own version of existing movies and TV shows. The main point of reference being Friday Night Lights' Tami Taylor, whose southern drawl, light locks, and powerful words certainly match up to Davis's. Would Connie Britton be a good Senator Davis? Feministing drafted up a possible poster treatment: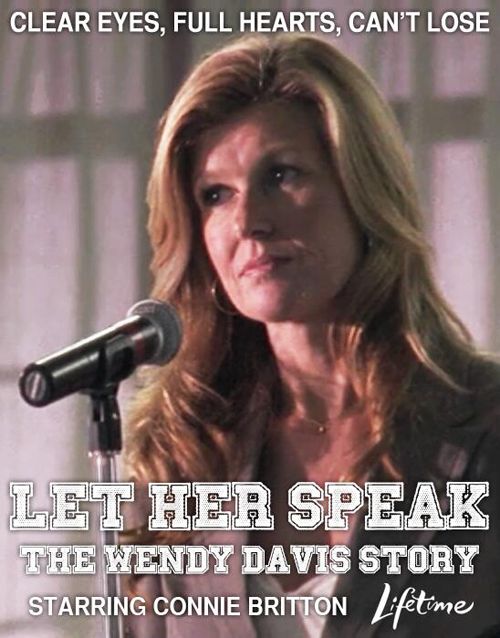 She also reminded some of Game of Thrones' powerful dragon mother Khaleesi.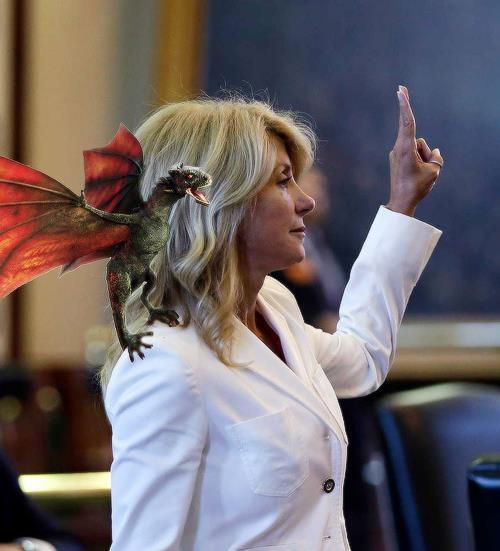 Or perhaps Wendy would get her own Thrones house sigil (although we'd replace the high-heeled shoe with Wendy's pink running sneaker, duh).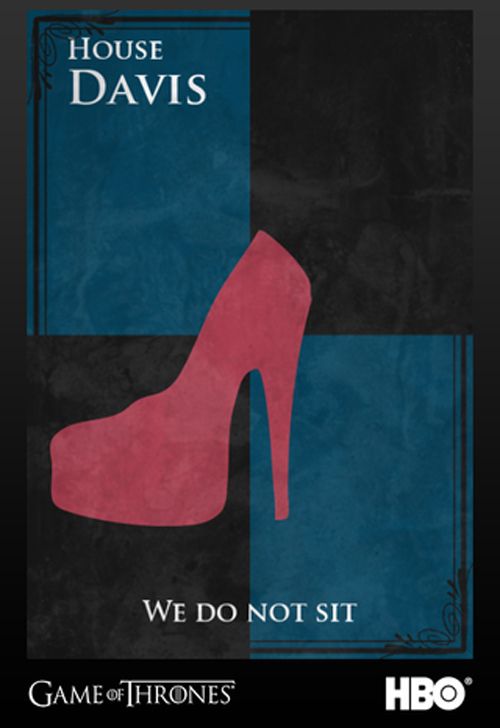 A little clever wordplay (and some Photoshopping) puts Davis on the front of the Kill Bill poster.