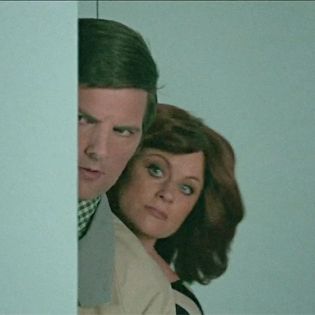 For Parks and Recreation fans missing Amy Poehler and Adam Scott, last night's Greatest Event in Television History was a perfect way to get a short dose of one of TV's cutest onscreen couples. Much of the show had Scott and Poehler playing total divas and frenemies, who ultimately come together to do a remake of the eighties TV show Hart to Hart. (Watch their version and the original side-by-side here.) Let's relive a few of our favorite moments in GIF form. Like this one below. Look at how their bodies are rubbing against each other!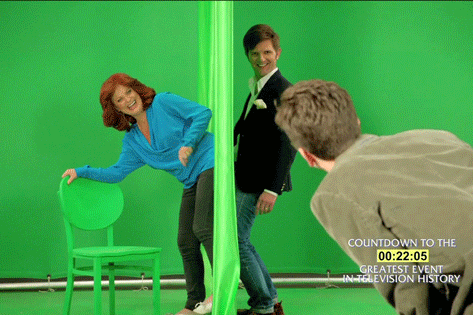 Fact: Even when Adam Scott and Amy Poehler are just bumping heads, it's still cuter than 99 percent of real TV kisses.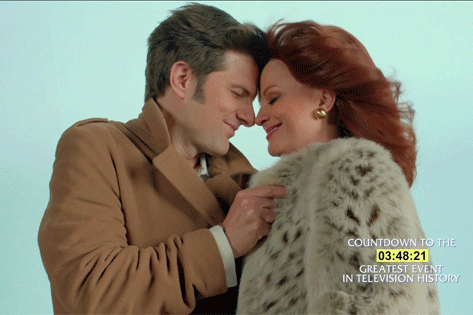 The Greatest Event in Television History required some intense working out. Obviously.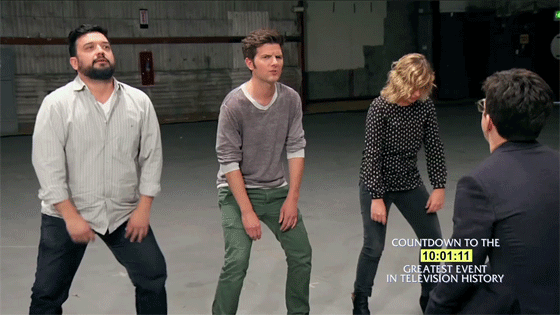 Look at all this fancy green-screen work!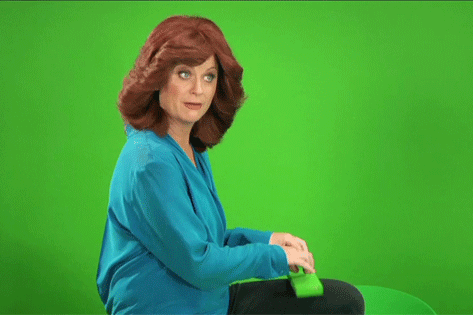 Peekaboo!