With drink in hand, Leonardo DiCaprio's been cheers-ing for practically his entire acting career. Many on the Internet quickly realized this after he was so opulently introduced in this year's The Great Gatsby and our collective minds flashed back to 1997's Titanic. That's an easy comparison to make, but did you know he also raises his glass in 2002's Gangs of New York? And in 1998's The Man in the Iron Mask? We've put together a GIF timeline of Leo's toasts (some more direct than others), so fill up your own glass and raise it in his honor. (Though you'll never be as good at it as he is.)
"Come, bitter conduct, come, unsavory guide. Thou desperate pilot, now at once run on the dashing rocks thy seasick, weary bark. Here's to my love!" —1996's Romeo + Juliet: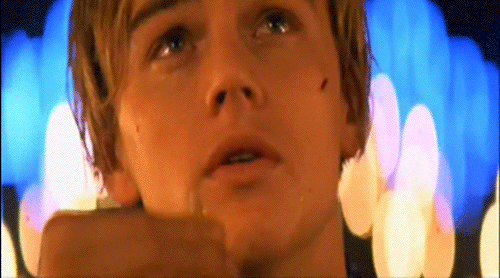 "To make each day count." —1997's Titanic: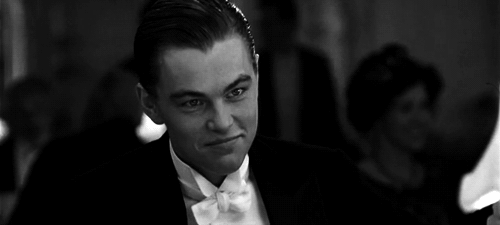 "To King Louis! And to Anne, the Queen Mother!" —1998's The Man in the Iron Mask: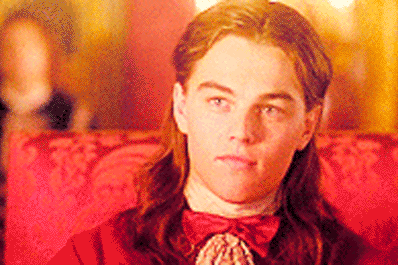 "To the Butcher! We're all much obliged. Forever." —2002's Gangs of New York: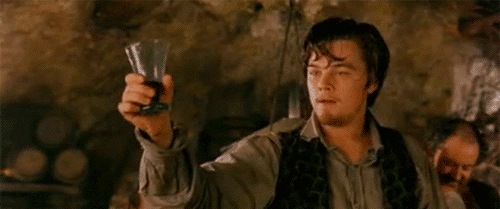 "I don't give a damn whether he's sick or well or dead or alive. He should keep his fucking opinions in the fucking insane asylum where they belong." —2008's Revolutionary Road: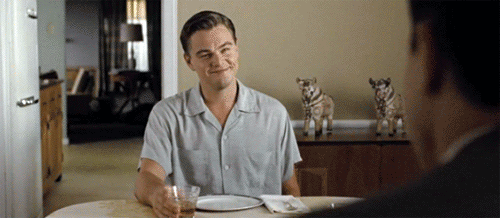 "Look if you want my help, you're going to have to be completely open with me." —2010's Inception: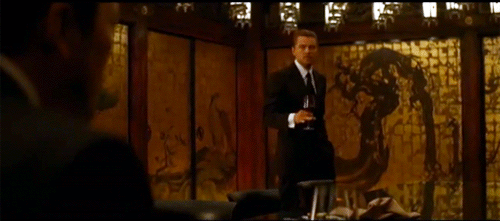 "How'd you two like to try the signature drink of the club?"  2013's Django Unchained: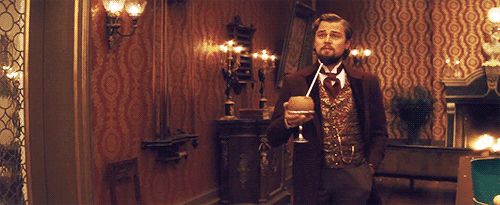 "Cool bourbon." —a Japanese Jim Beam commercial Leo did in 2013: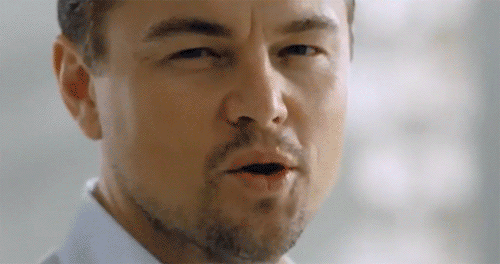 "I'm Gatsby," he said suddenly.
"What!" I exclaimed. "Oh, I beg your pardon."
"I thought you knew, old sport. I'm afraid I'm not a very good host."
—2013's The Great Gatsby: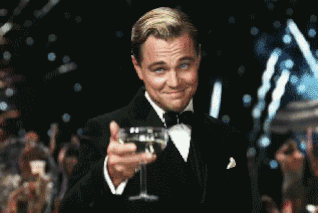 "Any kind of booze you might want?" —2013's The Wolf of Wall Street: