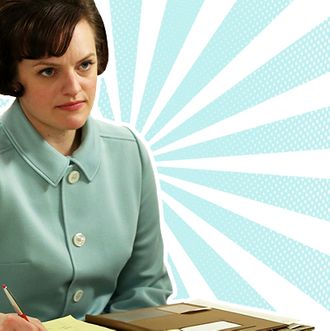 As far back as we can remember, M-A-S-H (or, Mansion, Apartment, Shack, House) has been a wonderful and popular way to help girls figure out their life's path: You lay out your options for where you'll live, whom you'll marry, how many kids you'll have, and what kind of car you'll drive, and a random, lucky number decides your fate. Sure, it's usually played by children, but that doesn't mean it can't help busy and conflicted grown women. For example, Mad Men's Peggy Olson, who seems to have a lot of housing, occupational, and romantic options to choose from, might benefit from a game or two. What would it look like if Peggy took a quick break from arguing with Don and thinking of Ocean Spray ideas (Berry Good!) to play a quick game of M-A-S-H?
Here's her initial worksheet, with all her options: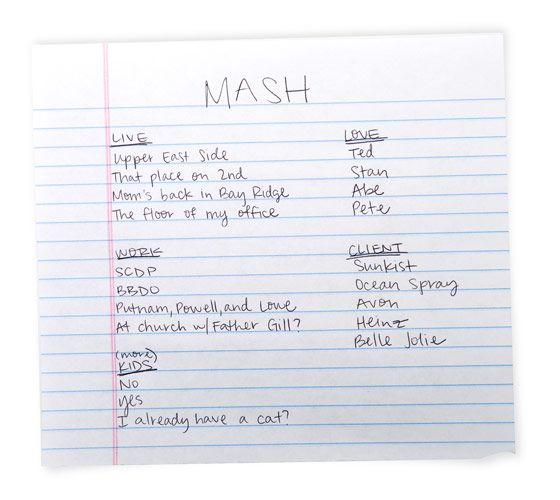 And here's the After (with the "magic" number being a randomly chosen 22):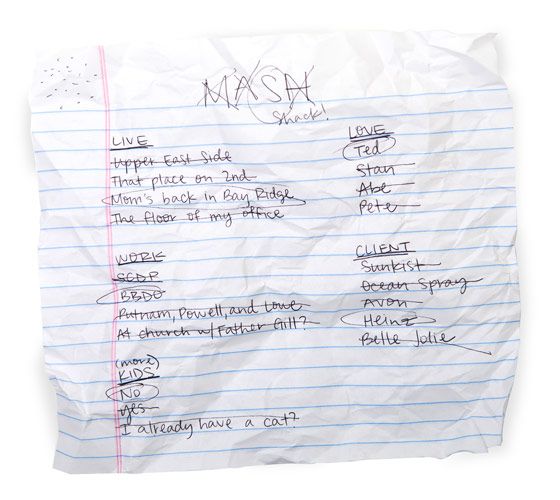 So there you have it: Peggy will have a shack near her mom's place in Bay Ridge with her love, Ted. She'll work at BBDO on the Heinz account and have no (more) children. When this all magically comes to fruition, don't say we didn't tell you so.