Whether or not you enjoyed last night's Mad Men season finale, we're all going to miss the individual moments. Remember when Pete fell down the stairs? And Kenny Cosgrove did a soft shoe? It's been a long season and you've dealt with (and hopefully enjoyed!) all of our GIFs. All we can do is thank you, pray that next season holds more scenes where Roger's balls are the target, and present the finale's most GIFable moments. Starting with Peggy, whose intentional interruption caused every man in the room to double take. "Is that Chanel No. 5?"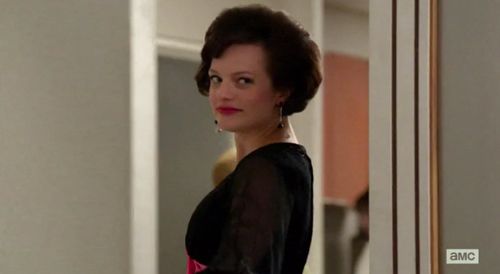 Later on, when Ted leaves the room, things aren't as promising.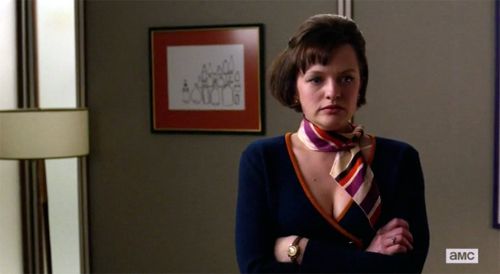 And Pete's elevator etiquette leaves little to be desired.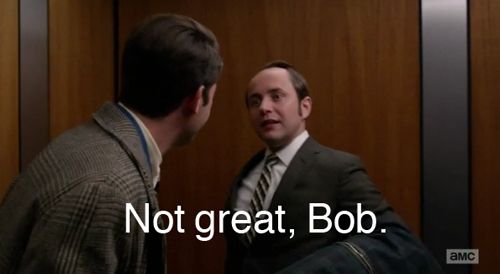 You know what's most likely great, Pete? Bob's turkey carving skills.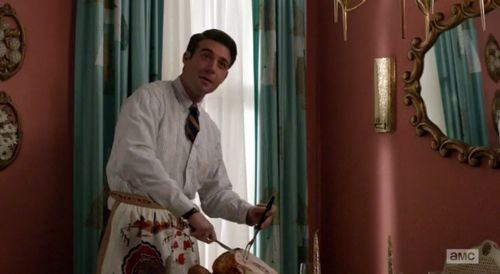 Happy Thanksgiving, Mad Men. You're already missed.