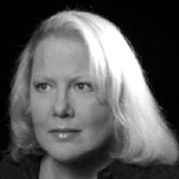 Last night, the Wrap posted news that Nikki Finke had been fired from Deadline Hollywood, the site she founded and had been running since 2006. Since that went up, Deadline's Mike Fleming Jr. has denied the news, as well as Jay Penske, CEO of PMC publishing and Finke's boss, who also threatened legal action. And this morning, Finke herself responded on Deadline: "Right now I am not going to discuss my Deadline Hollywood contract or my relationship with my boss Jay Penske. Why? Because I don't have to. If that changes, I'll tell you."
Beyond the denial, she takes the Wrap's Sharon Waxman to task, calling her reporting "bad journalism" and saying "it's yet one more reason I call her website The Crap." According to Finke, Waxman e-mailed Finke and Penske at 6:43 p.m. to confirm the story, and waited only two minutes without hearing back to publish it.
Finke also addresses what Waxman cited as the final cause of the firing, an impolite e-mail to the talent agency UTA. Specifically, Waxman said that Finke told UTA's CEO that she going to "fuck" the agency. Finke posted the entire e-mail exchange with Zimmer, and though it's not the most friendly — Finke is mad that UTA had been saying they weren't working to sell a private equity, when they actually were — there's no cursing.
Even if there were, Finke says she wouldn't have gotten fired anyway. "True, I've occasionally lost my temper and sent nasty emails to Hollywood. And not once has Jay Penske ever complained to me about them. (He knows I'm a bitch. That's why he bought me.)"