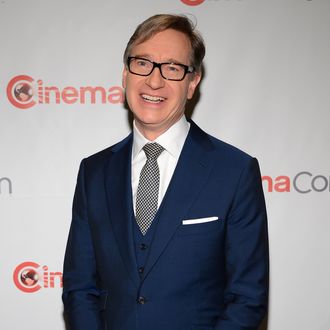 Photo: Ethan Miller/Getty Images
The Heat director/Mexican food enthusiast Paul Feig did a Grub Street Diet this week. In between recounting delicious gluten-free meals, he found time to get on a soapbox about drink size. He had back-to-back drink meetings, which meant two drinks. Upon receiving the second one:
"The Hendricks martini was so incredibly gigantic, too big. I have an issue with the giant martinis that seem to be around in bars that aren't quite as cool as they should be. It's a ten-ounce martini! You're literally drinking a third of a bottle of gin! You're not going to survive that. I walked out of there like Hi-yo! with my head spinning."
So, if you see Paul out at a bar, you should totally ask him for half his martini.