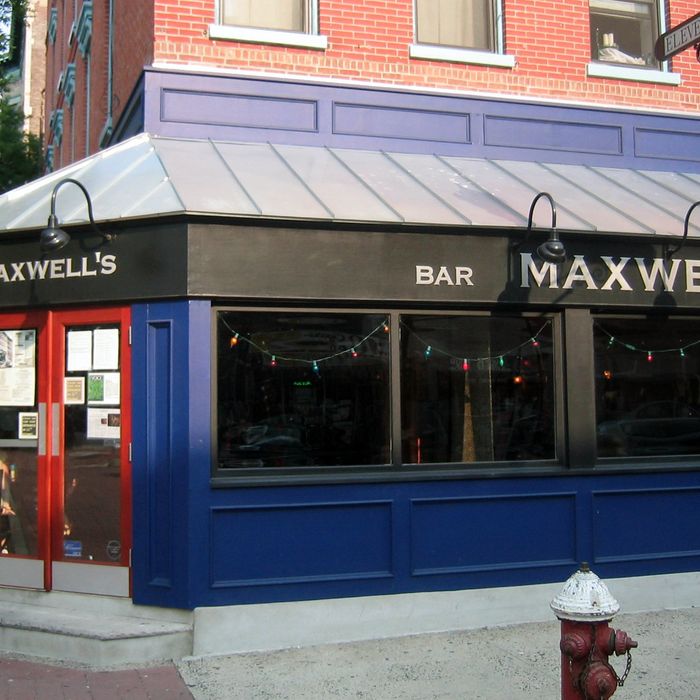 Photo: Courtesy of wallyg/Flickr
Maxwell's, the Hoboken rock club that is shuttering for good at the end of July, is being eulogized today as a victim of gentrification. That's not quite right. In fact, the place was a product of gentrification: the creation of bourgeois-bohemians who washed up in Frank Sinatra's old hardscrabble wharf town in the eighties, in search of cheaper rent. Hoboken's new class of artsy arrivistes needed a clubhouse, and Maxwell's fit the bill. It became that unlikeliest thing, a New Jersey magnet for New Yorkers — a place that could draw vampirish downtowners across the Hudson on a Friday night.
Maxwell's has occasionally been called the CBGB of Jersey, but the comparison is imprecise. Yes, the bathrooms at Maxwell's can get gross, like the ones at CBs. But Maxwell's has always been small town, small time; it has a folksiness about it. No musical revolutions were launched there. Some very important bands played Maxwell's in the eighties (the Replacements, Husker Du, Sonic Youth); Nirvana and other giants of the nineties alternative wave rolled through.
But history will remember Maxwell's as an incubator of "college rock." The music most closely associated with the venue is brainy, geeky, a touch soft: R.E.M., the Bongos, the Feelies, the dBs, Yo La Tengo. I saw Marshall Crenshaw at Maxwell's in the late-eighties; so many people in the audience were wearing Marshall Crenshaw–style wire-rimmed glasses, I wondered if they'd handed them out at the door. Maxwell's was a club where you went to think, as well as dance. You'd drink a beer. Guitars would jangle, the singer would sing. Emotions would be diffidently but precisely expressed.
Maxwell's was — until July 31, it is — a very good place to see music. If you can't make it to Hoboken for Os Mutantes or Titus Andronicus (new date just added!), you can catch the vibe in this Feelies video, shot by Jonathan Demme at Maxwell's in 1988. To really soak up the sepulchral atmosphere, try this footage of Nirvana, playing Maxwell's in the summer of 1989. The ceiling is low, the guitars are rackety. The crowd is small but nearly as loud as the guitars.