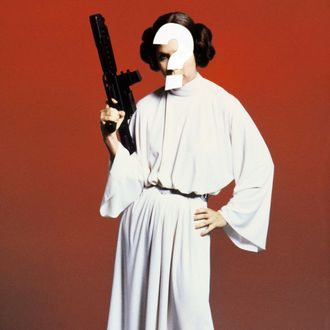 We still don't know what the new J.J. Abrams Star Wars is going to be about. But now we can start guessing with a little more information! (If this turns out to be true.) According to Bleeding Cool, this is the casting breakdown that went out in the U.K.:
Late-teen female, independent, good sense of humour, fit.
Young twenty-something male, witty and smart, fit but not traditionally good looking.
A late twentysomething male, fit, handsome and confident.
Seventy-something male, with strong opinions and tough demeanour. Also doesn' t need to be particularly fit.
A second young female, also late teens, tough, smart and fit.
Forty something male, fit, military type.
Thirtysomething male, intellectual. Apparently doesn't need to be fit.
So, no descendants of Jabba the Hutt, then.