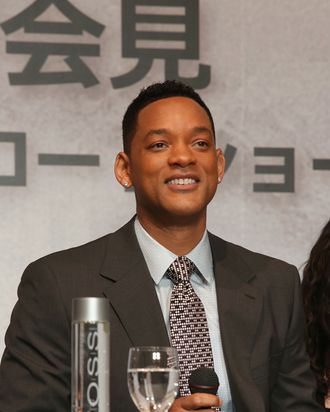 TOKYO, JAPAN - MAY 02: Actor Will Smith attends the 'After Earth' Press Conference at the Ritz Carlton Tokyo on May 2, 2013 in Tokyo, Japan.
Photo: Ken Ishii/Getty Images
With the first of two Independence Day sequels set for July 3, 2015, it's time to get real about the man who made the first movie a hit. "Will Smith can not come back because he's too expensive, but he'd also be too much of a marquee name," says director Roland Emmerich. Ah, yes, that thing where having one of the world's biggest movie stars is a detriment to your blockbuster. ID Forever Part 1 and 2 will feature characters from the original, though. Just nobody you want to see too badly.