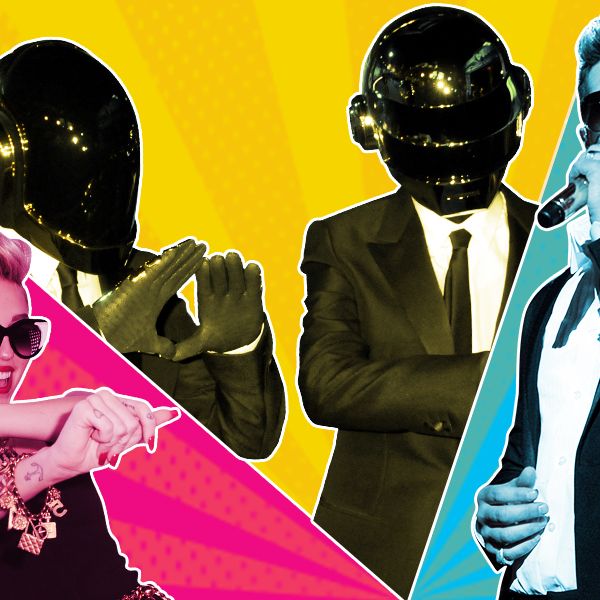 We are halfway through the season, and still there is no clear winner for Song of Summer. Yes, Robin Thicke's "Blurred Lines" is still No. 1, but Daft Punk's "Get Lucky" has been a major hit since April and Miley Cyrus's "We Can't Stop" cannot be ignored. It is hard to choose! And so Vulture turned to the people — or, to be more exact, to 100 people in Times Square and at 125th Street, where this poll was conducted by interns Erica Schwiegershausen and Hilary Reid. The results may surprise you!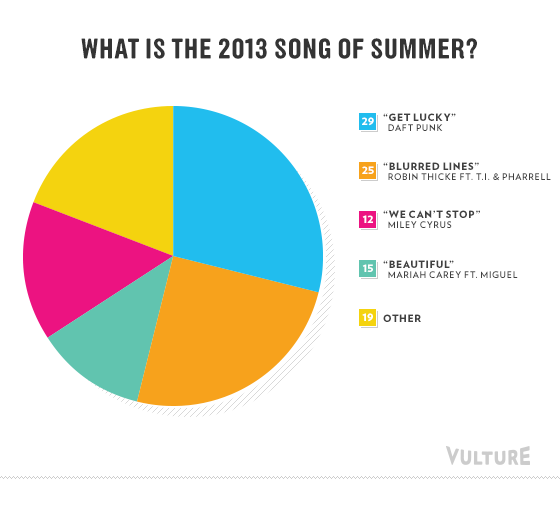 First, we asked respondents to choose between four front-runners and an "other" option. The results confirm that at this point, the Song of Summer contest is between Robin Thicke and Daft Punk. ("Other" suggestions in this category included "Holy Grail," off Jay-Z's Magna Carta Holy Grail; "I Know What You Did in the Dark" by Fall Out Boy; "Rockaway Beach" by the Ramones; and "Beyoncé," which is not so much a song as it is a way of life — a great way of life, though, so we included it.)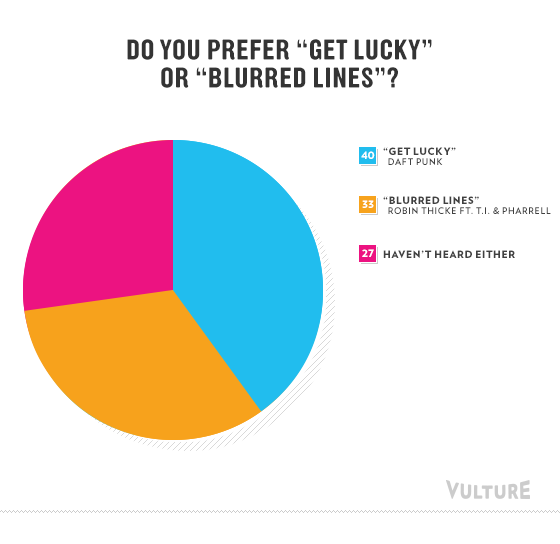 When made to choose between the No. 1 song in America ("Blurred Lines") and the No. 2 song in America ("Get Lucky), our respondents went for the upset. Explains one Daft Punk voter: "I just got my driver's license a week ago, and they play it on the radio all the time." Another Daft Punk supporter isolates a crucial Song of Summer sentiment: "I'm embarrassed, but it's catchy."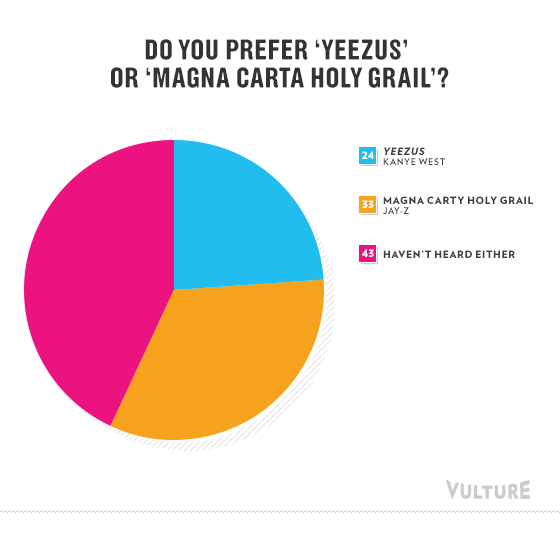 We were also interested in what people think of the summer's two biggest albums. It turns out that listening to whole albums is a lot of work.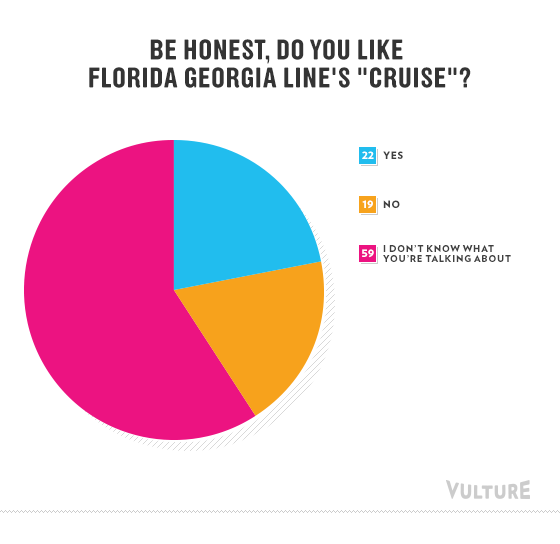 This is actually a little surprising: "Cruise" is the No. 6 song in the country, and we thought it would be the sneak "oh, I've heard that on the radio" favorite for tourists. Apparently not!
Just for fun, we also asked our respondents to name their all-time favorite summer song, and the results are compiled in a handy Spotify list below. "Blurred Lines," "Get Lucky," "We Can't Stop," Will Smith's "Summertime," and Carly Rae Jepsen's "Call Me Maybe" all received multiple votes; Beethoven's 8th Symphony wins the Most Unexpected Award. (It reminded the respondent of "water nymphs.") Enjoy, and happy summering.