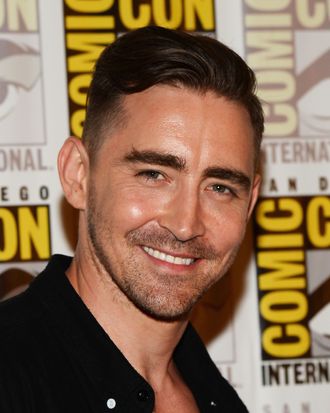 Actor Lee Pace attends Marvel Studios' "Thor: The Dark World", "Captain America: The Winter Soldier" and "Guardians of The Galaxy" during Comic-Con International 2013 at Hilton San Diego Bayfront Hotel on July 20, 2013 in San Diego, California.
Photo: Ethan Miller/Getty Images
AMC announced today that it's giving series orders to two more dramas: The eighties-set Halt and Catch Fire, and the Revolutionary War–set Turn. Halt stars Lee Pace as a brilliant IBM salesman, and the show is set within Texas's "Silicon Prairie." Turn, based on the book Washington's Spies, stars Jamie Bell as a cabbage farmer turned spy. Both shows are scheduled to debut next year, when AMC will no longer have Mad Men or Breaking Bad. This is what a changing of the guard looks like!