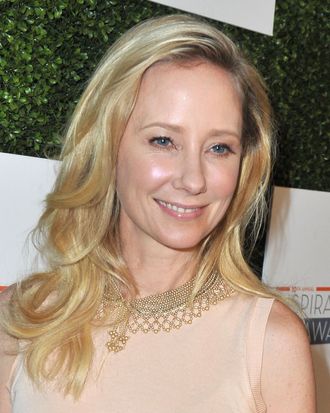 Actress Anne Heche attends Step Up Women's Network 10th annual Inspiration Awards at The Beverly Hilton Hotel on May 31, 2013 in Beverly Hills, California.
Photo: Angela Weiss/Getty Images
Fresh off the faltering of her sitcom Save Me, Anne Heche is working with NBC again, agreeing to a multi-episode arc on The Michael J. Fox Show. Entertainment Weekly reports Heche will play an anchor at the station where Fox's character is returning to work after taking time off to battle his Parkinson's. They had previously worked together in Orlando and became rivals after she "lost" Mike in the Everglades.  Sounds like some classic sitcom shenanigans – works for us.