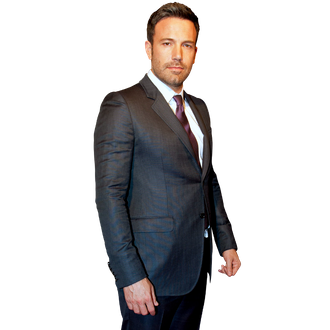 70th ANNUAL GOLDEN GLOBE AWARDS – Pictured: Winner, Ben Affleck, Best Director - Motion Picture, "Argo" on stage during the 70th Annual Golden Globe Awards held at the Beverly Hilton Hotel on January 13, 2013.
Photo: Leigh Vogel/Getty Images
Well, this is unexpected: Ben Affleck is reportedly David Fincher's top pick to play the male lead in Gone Girl, an adaptation of the best-selling 2012 thriller by Gillian Flynn. (Reese Witherspoon is producing and presumably interested in the role of Amy. Update: Maybe not.) Affleck is a little older than the Nick we'd pictured, but honestly, this could be a great fit: Affleck's charming in a sleazy way; believably (but not too) small-town; and now that we think about it, even looks like Scott Peterson. Good work, David Fincher. Lock this down.