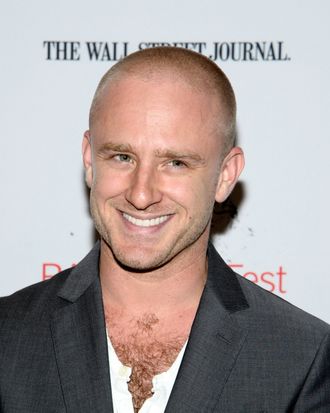 Actor Ben Foster attends BAMcinemaFest 2013 and The Cinema Society host the Opening Night premiere of "Ain't Them Bodies Saints" at BAM Harvey Theater on June 19, 2013 in New York City.
Photo: Ilya S. Savenok/Getty Images
Back in January, it looked like Bradley Cooper might star in a Lance Armstrong biopic. He still might! But now comes word that Ben Foster is in "final talks" to star in a different Armstrong movie, according to Deadline, this one from director Stephen Frears and writer John Hodge. (There's even a third Armstrong movie in the works, too, from Jay Roach.) Foster may seem more hardscrabble-indie tough than sinewy-disgraced-athlete tough — he is a perpetual Sundance darling — but don't ever forget how intense he was on Flash Forward.