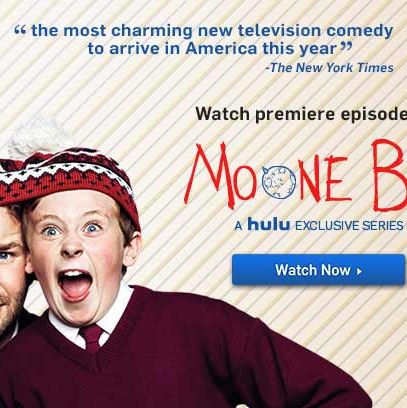 Childhood sucks. Imaginary friends rule. Chris O'Dowd stars in this comedy about a boy & his sarcastic imaginary friend. You won't want to miss it.
Hey you, yes you sitting there reading this right now, you are getting an exclusive sneak peek at the first episode of Chris O'Dowd's comedy Moone Boy, exclusively on Hulu.
Created by Chris O'Dowd (Bridesmaids, Girls), Moone Boy tells the story of an "interesting" 6th grader navigating his chaotic family and school life in Ireland with an imaginary friend played by O'Dowd himself.
This hilarious semi-autobiographical series is already a hit in Britain (2 more seasons are on the way) as 11 year-old David Rawle shines as title character Martin Moone.
Check it out for yourself and let us know what you think!