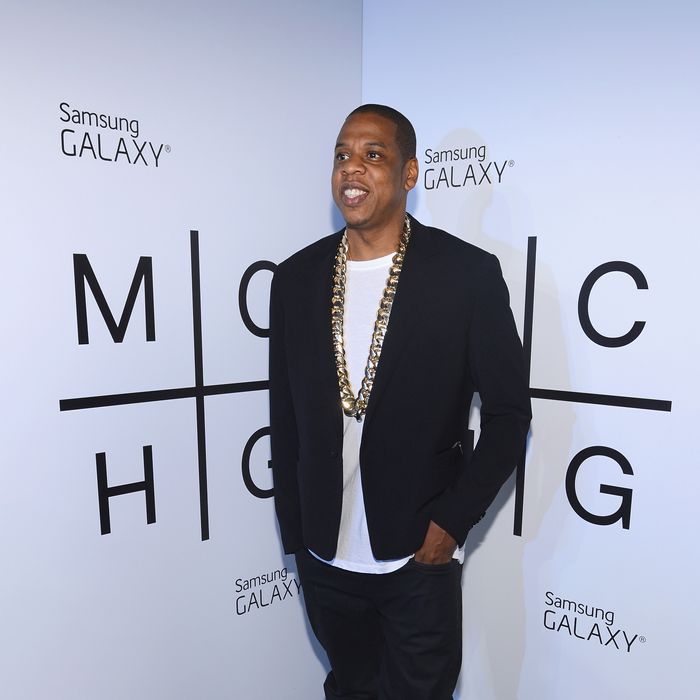 JAY Z attends JAY Z and Samsung Mobile's celebration of the Magna Carta Holy Grail album, available now through a customized app in Google Play and Samsung Apps exclusively for Samsung Galaxy S 4, Galaxy S III and Note II users on July 3, 2013 in Brooklyn City.
Photo: Larry Busacca/Getty Images
The pairing of Jay-Z and Samsung to promote the rap magnate's latest album, Magna Carta Holy Grail, isn't new territory for the CEO of Hip-Hop and prince of product placement. Over the course of his decades-spanning career, Hova has become something of a walking billboard, selling everything from Champagne to Chevy, and making each a part of his personal brand; he has also owned or invested in many companies. Let's look back at the many products Jay-Z has touted and the other profit-seeking endeavors he's thrown his weight behind during his time as both businessman and business, man.