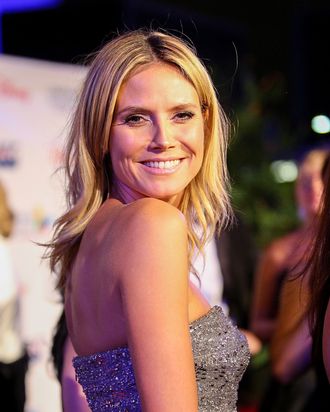 20 October 2012 - Los Angeles, California - Heidi Klum. Children's Hospital Los Angeles Gala: Noche de Ninos.
Photo: Paul A. Hebert/AdMedia/Corbis
Here's a little dessert to follow the news of Henry Winkler heading to Parks and Rec as Jean-Ralphio's dad: Heidi Klum will also appear in the hourlong season six premiere. It will be set in London, "where Leslie is to receive a 'Women in Government' award from an international organization. At the event, she encounters a fellow recipient and mayor of a small town in Denmark, who is played by Klum." Stunt casting can sometimes bode poorly, but this feels alright.