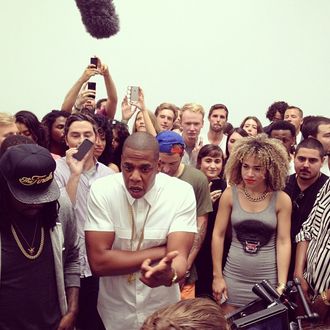 Jay-Z hit New York City's Pace Gallery on Wednesday to do a six-hour performance of "Picasso Baby" for a remarkably well-behaved crowd. The footage will reportedly be turned into a music video, but in the meantime, here are some of the Vines and photos from inside the event. Adam Driver was there! (You can see him hiding in the background.) So was Marina Abramovic, who got to walk in a circle around Jay-Z.
And then she went forehead to forehead with Jay:
New York's own Jerry Saltz was there, too.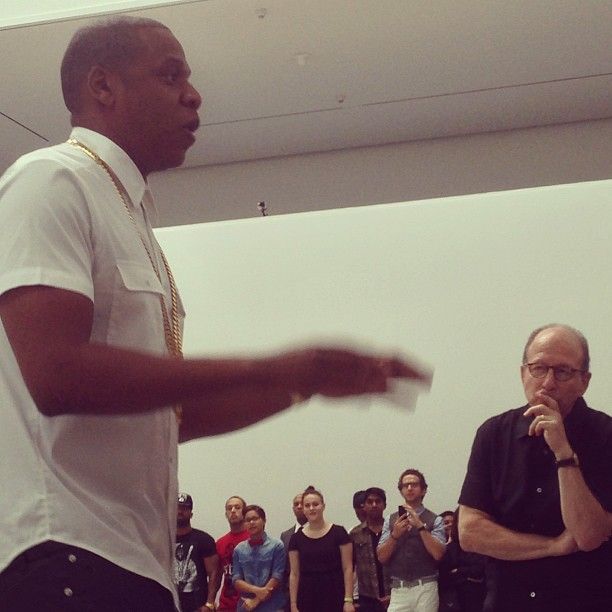 And here is one bonus crowd shot. (Thanks to Complex's Cedar Pasori for the Vines. She has a bunch more.)