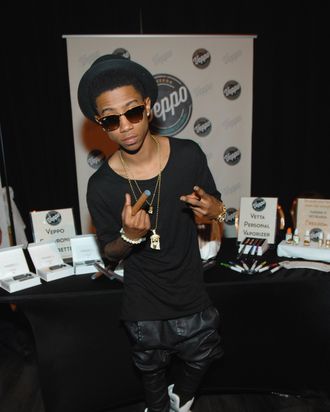 LAS VEGAS, NV - MAY 17: Recording artist Lil Twist attends the Billboard Music Awards gifting lounge presented by Kari Feinstein PR at the MGM Grand Garden Arena on May 17, 2013 in Las Vegas, Nevada.
Photo: Bryan Steffy/WireImage/Getty
Lil Twist, a rapper best known for standing next to Justin Bieber while he does stupid things, was arrested for a DUI in Bieber's 2012 Fisker. He was pulled over around 3:30 a.m., while "on the way" to Bieber's home; weed was reportedly the substance of choice. Anyway, bad week for Wild Kidz (and objects that have come in contact with Justin Bieber).