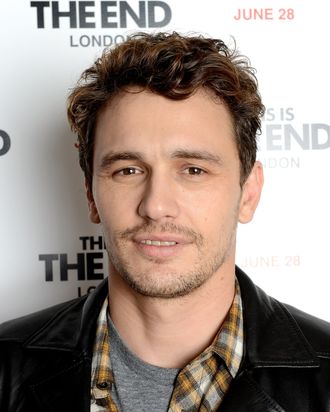 Actor James Franco attends the "This Is The End" Special Screening at the Charlotte Street Hotel on June 25, 2013 in London, England.
Photo: Dave J Hogan/Getty
James Franco will guest-star on The Mindy Project next season, Fox announced today. Franco will appear on the first and second episodes of the season as "the charismatic and popular" Dr. Paul Leotard, a former model who takes over Mindy's spot at the practice while she's in Haiti. According to the release, "Dr. Leotard radically altered his career goals after he accidentally walked off a runway at fashion week and was saved by a pregnant woman. From that day forward, he devoted himself to helping pregnant women and immediately applied to medical school." And James Franco wept, for there were no more worlds to conquer.