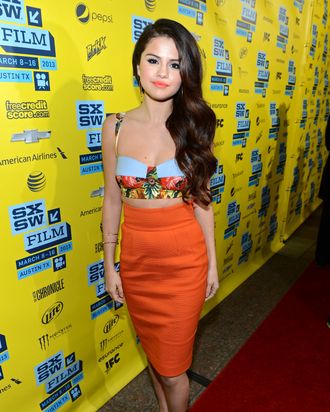 Actress Selena Gomez arrives at the premiere of "Spring Breakers" during the 2013 SXSW Music, Film + Interactive Festival at Paramount Theatre on March 10, 2013 in Austin, Texas.
Photo: Michael Buckner/Getty Images
Selena's Stars Dance is your projected No. 1 this week, Magna Carta … Holy Grail drops to No. 2, and Kidz Bop 24 is still hanging out in the top five. Do you think Blue Ivy managed to buy Kidz Bop yet? Do you think she smuggled a copy to Nori?