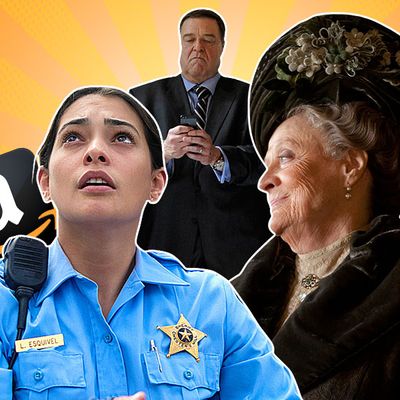 All this week, as broadcast and cable networks present their upcoming shows to a gathering of television critics, Vulture will be taking a look at what's going on in the rapidly growing world of subscription video streaming services. Yesterday, we looked at the TV-centric Hulu Plus, and tomorrow we'll wrap things up with Netflix. But today we're zooming in on Amazon Prime Instant Video, an SVOD service from the online retail goliath whose dirt-cheap prices and great customer service helped hasten the demise of brick-and-mortar bookstores. Amazon is nowhere near as dominant in the SVOD space, but it is quickly making strides.
AMAZON PRIME INSTANT VIDEO
Subscribers: "We don't disclose the number of Prime members (or the number of members that use Prime Instant Video)," an Amazon spokeswoman tells Vulture. "But I can tell you we have millions of Prime customers."
Library: 41,000 movies and TV episodes, with Amazon counting all episodes of a show in its total tally; Vulture found 14,561 individual movies available to stream, along with 2,113 standard definition TV series.
Hit TV shows: 9 percent of Nielsen's top 75 shows from last season are in Prime's streaming library, according to a June study by Piper Jaffray.
Content pipeline: Originals in production include the comedies Alpha House (with John Goodman) and Betas (about a tech start-up), as well as three kiddie shows.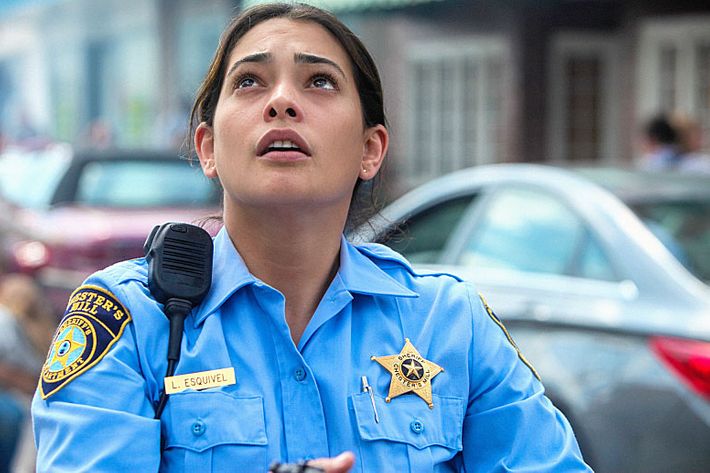 The big picture:  The youngest of the Big Three subscription streaming services, Prime Instant Video is rapidly catching up to its older subscription video siblings. When it launched in February 2011, only 5,000 movies and TV episodes were available. Barely two years later, that figure, as noted above, has increased eight-fold. And, like Hulu and Netflix, Amazon is diving into the original production business, making a big splash earlier this year by putting a handful of pilots online and then giving users a hand in selecting which ones got green-lit to series. It's also invested in outside projects, providing a big chunk of the budget for CBS's summer hit Under the Dome in exchange for getting a digital distribution window on episodes just four days after they air on TV.  Where Amazon stands apart from its chief rivals is in its business model. For one thing, it's actually not a stand-alone service with a monthly subscription fee. Instead, it's a fringe benefit of Amazon Prime, the $79-per-year membership plan that gives shoppers unlimited, free two-day shipping, a service the company began offering in 2005 to give consumers even more incentive to buy its wares. You can't yet pay the roughly $6.50 a month to get Prime Instant Video on its own (although Amazon tested just such a stand-alone option last winter). What's more, Amazon is the only one of the Big Three streamers which offers an à la carte option as part of its service. As with Netflix and Hulu Plus, Prime gives you unlimited access to a set number of shows and movies (the aforementioned 40,000 videos). But it also easily lets subscribers (and non-subscribers) rent or buy over 150,000 other titles, just the way iTunes does. Netflix and Hulu Plus curate their programming, much the way HBO or Showtime have for decades. "Amazon wants to deliver every piece of content that exists," says BTIG media analyst Rich Greenfield.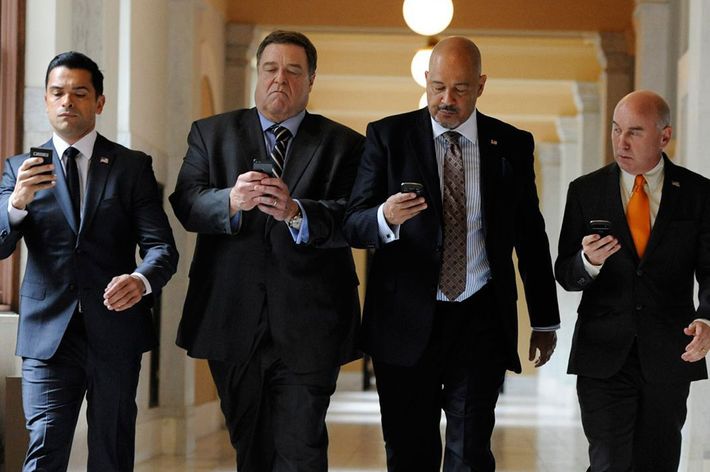 Original content: Right now, there isn't any — save for the pilot episodes of the two comedies (including Alpha House, with John Goodman) and three kids' shows Amazon green-lit to series in late May. (The pilots that didn't get ordered — including the biggest title of the bunch, a spinoff of Zombieland — have disappeared.) By the end of the year, however, at least one of the new Amazon shows will be streaming. And in the interim, Amazon's development process has served as a brilliant method to market its entry into the originals game. Putting all of its pilots online at once, and inviting user feedback, generated enormous buzz in both tech and entertainment media, even if none of the individual pilots themselves greatly impressed. Instead of a network dictating what viewers should watch, Amazon came off as a Hollywood disrupter, blowing up pilot season in favor of crowdsourcing. In truth, Amazon never promised to let consumers make the final call, and Price confirms that they didn't — at least not completely. "There were a lot of different metrics and sources of feedback," he explains. "I wouldn't say there were two top shows where it was obvious you had to go with these … We went with the ones [where] the customers' response predicted the best possible outcome." The crowdsourcing wasn't a gimmick, however. Price says it was simply a way to expand upon the pilot testing process broadcasters have used for years. "Networks have a lot of data, too," he says. Amazon's method was simply "a much larger scale than with typical research."
While Amazon is a data-driven company, and interpreting data played a role in determining which scripts should be piloted (and then ordered to series), Price is careful to stress that he and his development team are not soulless numbers crunchers picking shows based on some sort of formula. "You look at the data [and] that gives you a general idea that [one] kind of thing has promise," he explains. "But even armed with that info, you have to find the particular idea, or script, and read it and respond. It's a hybrid of the two models." Price believes crowdsourcing's biggest benefit might be in helping the Amazon team consider shows that might normally not get a shot, and thus come up with a breakout. "Often it's a rule-breaking show that defies the wisdom of bright TV execs," he says "Typically a certain group of people working together think, 'This will never work.' And then you get shows like Hill Street Blues or Breaking Bad that are game-changing shows that break all the rules — and succeed. So if you think game-changers are rule-breakers, you want to be open to ideas. You want the ultimate decision to come from the audience. That's not a group that will fall into some conventional wisdom."
Despite some cries that the pilots looked cheap, Price says Amazon isn't being chintzy about its spending on the new scripted comedies, though he wouldn't discuss exact dollar figures. "The show and pilot budgets are comparable to premium cable scripted TV," he says. "If you saw a list of budgets for those shows, ours would all fit within the same range." He also said it's too soon to define a brand for Amazon shows. "Any broader creative characteristic would have to emerge over time," Price says. "It would be led by one or two successful shows. That might shape the brand." And while Amazon Studios' parent company has deep, deep pockets and has shown a willingness to invest, Price isn't yet ready to predict a massive wave of new shows for Prime. Not yet, at least. "To a large extent, it's up to how customers respond to the shows," he says. "If they're great, and everyone loves them, there will be more. We have to learn from what happens. We look forward to original content being a major part of Prime Video. That'll be determined by how they do." For now, however, Price is planning on success. "We are just about to dig into a new round of pilots," he says.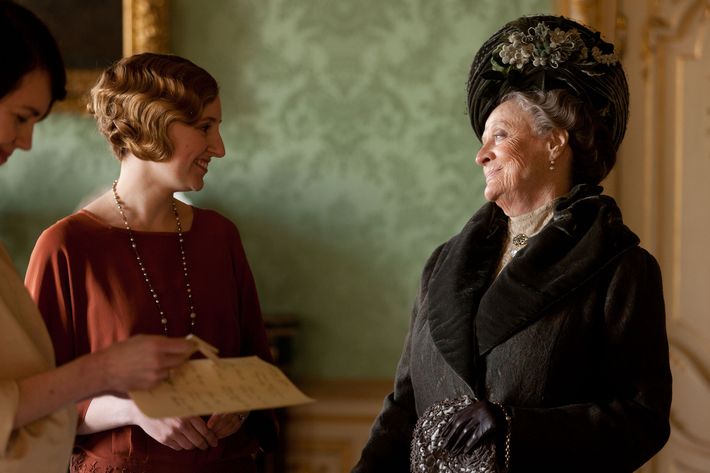 Acquired content: The company's expected to spend $1 billion snatching up movies and TV shows this year, according to multiple media and Wall Street analysts' reports. That's impressive — at least until you consider that Netflix spends double that. Nonetheless, $1 billion is a lot of money, and it signals Amazon is very serious about evolving Prime Instant Video from a perk to a peer of Netflix and Hulu. This summer's blockbuster deal with Viacom also underscored this: The agreement gives Prime exclusive rights to past seasons of a slew of shows, including Tosh.0, Dora the Explorer, and Workaholics. Prime also recently stole away Downton Abbey from Netflix, and it has deals in place for a number of USA Network, History, and TNT shows. (Again, these are library deals: Episodes from the current season require users to pay $2 an episode.) Amazon's splashiest content agreement, however, has been the aforementioned deal with CBS for Under the Dome. For under $10 million — about $750,000 an episode — Amazon has landed same-week repeat rights for the summer's biggest scripted show, not to mention untold amounts of PR for Prime Instant Video.
Brad Beale, who's the head of video content acquisition for Amazon, echoes colleague Price when explaining the rationale for the Dome deal: It was the data, stupid. "We sell a few books, and we knew about our customers' love of Stephen King," he says. (Steven Spielberg's connection to the show, plus Amazon's long relationship with CBS, were also factors.) Beale, like his peers at Hulu and Netflix, won't discuss exactly how Dome is doing on Prime, but did say it's been "the most successful show premiere" for the service. (Suck it, Downton Abbey!) Network and studios are salivating over the possibility of Amazon (or other streaming services) becoming early investors in shows, since it greatly reduces their exposure to risk if the programs flop. But Beale isn't ready to give any indication as to whether he'll keep his wallet open for more such deals. "It's too early to tell whether this kind of unique model … is something that can be replicated often," he says.  But, "the earlier our customers get access, that's a good thing. It's absolutely our desire to have the freshest content on the service."
While another Dome-like deal may or may not happen soon, Beale indicated that Amazon is not yet done bulking up its content library as it attempts to catch up with Hulu Plus and Netflix. "You'll find many more interesting things to come in terms of the content on Amazon Prime," he says, pointing to feature films as one area that has recently been bulked up (via this month's deal to add hundreds of Miramax titles to Prime on a nonexclusive basis, including Pulp Fiction and Good Will Hunting). And a late 2012 pact with EPIX delivered a ton of Paramount, MGM, and Lionsgate titles, albeit ones that are available on Netflix as well, including The Hunger Games, The Avengers, and, perhaps most important, Justin Bieber: Never Say Never. "Selection is absolutely one of the most important tenets at Amazon," Beale says. "And with video, we take the same philosophy."
What analysts say: BTIG's Greenfield says Amazon's recent buying spree has started to yield benefits. "Their content has gotten substantially better," he says. And Mike Olsen, a media analyst at Piper Jaffray, says Prime Instant Video "offers consumers maybe the best value proposition," since Prime also includes unlimited free shipping and the ability to digitally borrow books on Kindle. But while Prime has caught up, it's still not there, Olsen says. "They're kind of okay in all categories, but they don't lead in any category," he argues. And then there's the matter of how Prime mixes video on demand with subscription video on demand. Beale thinks giving users the ability to watch just about anything that's online on a pay-per-view basis is a good thing, since it makes Prime one-stop steaming. "What we find is that customers love having all these options," he says. But Greenfield isn't sold: "As a streaming experience, it's a lesser experience," he says. And Olson agrees that the blending of the two formats, while perhaps attractive to some users, "also confuses people. With Amazon, if you search for something, it's there. And you think, 'That's great. The subscription comes with this. But then you find out it doesn't … It can frustrate customers."
Bottom line: Prime Instant Video has gone from almost an afterthought in the streaming space to a real player in barely two years. It's a perfect starter drug for the many million of entertainment consumers looking for a cheap way to experience what streaming video is all about,  particularly older ones who'd never consider cord-cutting. The original content on tap also looks compelling, and Amazon Über-boss Jeff Bezos has proven again and again he can't be counted out. And yet: As of right now, Prime still feels like a laggard compared to Netflix and Hulu. In a year or two, however: Who knows?