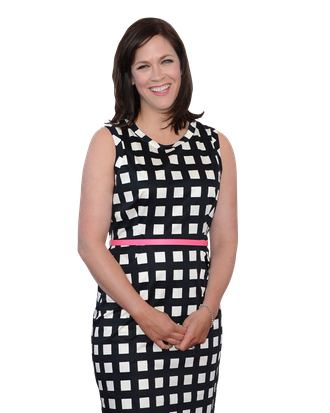 Maggie Carey.
Photo: Jason Merritt/Getty Images
The To-Do List stars Aubrey Plaza as Brandy Klark, a class of 1993 valedictorian so determined to lose her virginity before college that she turns it into a homework assignment of sorts: First, she'll make out with a boy — check! Then she'll move on to things like dry humping (check!), hand jobs (check!), and fingering (check!). All in hopes of eventually having great sex with Boise's town hunk Rusty Waters, played by a very shirtless Scott Porter. (He's not the only Friday Night Lights alum in the cast: Connie Britton is a delight as Brandy's lube-loving mom.) We spoke to writer-director Maggie Carey, whose husband Bill Hader also stars in the movie, about her FNL obsession, Trapper-Keepers, and Plaza's very unexpected masturbation scene.
I read that you were going to screen the movie at your twenty-year reunion in Idaho last month. Did you actually get to do that?
Oh, it did not happen. I had conflicts, so I couldn't even make the reunion.
But you've screened the movie. Have there been particularly telling reactions to certain scenes?
Well, we screened it in Seattle recently, and we had a lot of Seattle-area college kids, and there was a Japanese exchange student who came up to me afterwards with her boyfriend, and she asked what was lube was. And her boyfriend quickly, like, pulled her away and said that he'd explain that later. Early on in the process, the first test screening we ever did, I got to listen to the focus group afterwards, and that was another great one where a girl who was was just barely 18 couldn't pronounce cunnilingus — I think she said, like, "cunni-mungus." Like, "What is cunni-mungus?" I laughed because that's a big part of the movie being set in the nineties: Back in the olden days, before the Internet as we know it existed, you couldn't just Google sex terms, you would instead talk about it with your friends or upperclassmen. And it's like a game of telephone, and there's a lot of bad information.
I took away from the movie that maybe losing your virginity doesn't have to be as big a deal as people make it. Like, we could all be a little more relaxed about it.
Yes. As long as you use a condom and birth control, and you're with a nice guy or girl or whatever your experience is, to be totally PC. But, uh, yeah.
Yes, obviously we're both speaking with the understanding that everyone's experience is their own and, you know, people should be safe and do what feels right to them.
I do think that just speaking from my experiences as a female, I grew up reading, like, Sweet Valley High and so for some reason I had in my head, When you're 16, you go to junior prom and you lose your virginity. And that's just how it happened. And of course you're in a gorgeous strapless giant taffeta gown. But, you know, for me, my junior prom came and went and I was nowhere near close to having sex. So I think, yes, we have such a big build-up to it, and while it can be great to make it special and we shouldn't be cavalier about it, I do think there's a lot of pressure, especially on the side of women, that it's this perfect night. And I think every woman who's lost her virginity realizes that a lot of the fun of sex comes much later, when you're more experienced.
The scene that was most shocking to me was Aubrey's masturbation scene. She really went for it. I want to know whose idea it was for her to hump the pillow.
That was Aubrey Plaza. She's genius. She was like, "Hey, Mags, come in here" — we had blocked the scene, and I was back at the monitor — and Aubrey was like, "Mags, come back in here, I have a question," and she was like, "Is that too much?" and I was like, "We have to do that. Nothing is too much in this movie." Aubrey is game for anything, she'll try anything; she's not afraid to be vulnerable or put herself in awkward positions. I do have to say, and people miss this a lot, but that pro-choice, pro-Clinton T-shirt she's wearing is one I wore a lot in high school. I'm really glad that we snuck that in there.
Is that what she was wearing when she was masturbating?
She's wearing a pro-choice, pro-Clinton T-shirt.
Your jaw is on the floor because she's humping a pillow, so you don't even notice the T-shirt. There are all these other great nineties props, like the Trapper-Keeper.
Oh yeah. The magic of movie-making is that you get to fulfill your own dreams. In my household, a Trapper-Keeper was too expensive — we had plain old three-ring notebooks — and I always wanted a Trapper-Keeper. So to me that was like the big, expensive item on our set. And if you look closely in Brandy's room, in the background, there are, like, MC Hammer and Vanilla Ice tickets on the bulletin board that I camped out for. I'm a pack-rat and a scrapbooker, and saved so much stuff from high school.
But back to the masturbation scene: It's usually guys talking about it or doing it in movies, at least to this extent.
It's so funny because when we were in preproduction, I feel like Black Swan had just won an Oscar — this is when I was financing — and I was just laughing how Natalie Portman masturbates in that movie and it's a lot different than Aubrey Plaza masturbating in The To-Do List. When you do see women masturbating, it's usually a male fantasy about a woman masturbating, it's not what actually happens.
What wrong with the Black Swan masturbation scene? It was too writhe-y and sexy?
It wasn't played for comedy. Nothing wrong with it, that's an incredible movie, it's just different, a different tone.
You and Aubrey met at the Upright Citizens Brigade and then one of her first acting jobs was on your web series, The Jeannie Tate Show, right?
Yeah. She played Tina Tate, the angsty teenage stepdaughter. And I always had her in mind for Brandy. I always described the character as Aubrey Plaza's version of Tracy Flick from Election.
In the first episode of The Jeannie Tate Show, there's a Friday Night Lights reference —
Because it's the best show ever created.
So is that why Connie Britton and Scott Porter are in your movie?
I would have had the whole cast of Friday Night Lights if they would have let me. Or if I had some sort of connection to them. But, yeah, let's talk about Connie Britton, who I love. I don't know of a person who doesn't love her, I don't know a man or woman who doesn't have a crush on her, she's the most fabulous person in the entire world, and she's such an incredible actress, and so sweet, and I love her. Everyone loves her. My improv team, we do the Friday Night Lights chant.
Clear eyes, full hearts?
Yep. And we wrote it on the back of the stage at UCB, and we always high-five that spot on our way out.