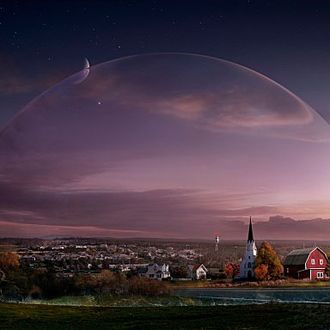 They're totally Domed.
Photo: CBS
There hasn't been a gift to pun-lovers as good as Under the Dome since Mark Twain pointed out that "denial" sounds like "the Nile." If you're like us, you've been doming up your favorite lyrics and idioms (idi-domes). "Dome Stop Till You Get Enough." "There's no place like dome." "Domo arigato, Mr. Robo-dome." So we thought we'd have a little contest to see which one of you is the best dome punner around. Here's a screenshot from this week's episode — place your best (worst) pun caption in the comment section below. If yours is our favorite, we'll post the photo again tomorrow with your hilarious caption attached for all to see.
Here is this week's photo: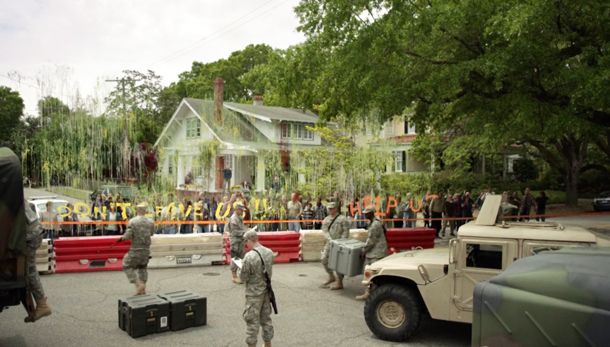 So you might do something like "Exit Through the Gift Dome" or "DOME-BEY" or something else, you know, good and graffiti related. Again, just place your caption in the comment section below. We look forward to laughing at your submissions.