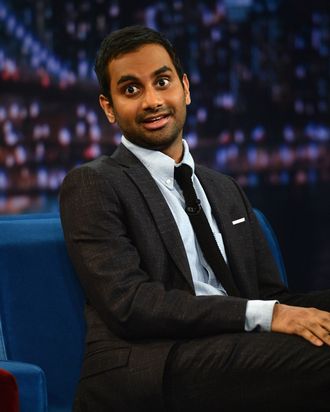 Aziz Ansari visits "Late Night With Jimmy Fallon" at Rockefeller Center on May 21, 2013 in New York City.
Photo: Theo Wargo/Getty Images
Aziz Ansari is writing a pop-science book for Penguin, the publishing house announced today. The book will explore the current state of singledom, and according to a statement, "Ansari will be allying with noted academics for interviews and to conduct original research to help him bring the new reality into focus." (Fans of Ansari's last hour are crossing their fingers for a chapter called "Jewish In My Zipcode.") Publishers Weekly is saying that Ansari's advance was $3.5 million, which seems insane, but then so much of modern life is improbable when you really think about.